5 September 2013, the French shipbuilding company Constructions Ménaniques de Normandie (CMN) has contracted with the Government of Mozambique to build three small patrol ships, three patrol boats and 24 small 32-meter fishing trawlers. The total contract value of about 200 million euros, the construction should be carried out at the head office of CMN in Cherbourg by the end of 2015. CMN's 1992 year is controlled by a group of Safa, owned by Lebanese businessman Iskandar Safa. This contract is critical for CMN, which literally the day before announced the imminent dismissal of 80 from its 340 employees in September due to the lack of load. More 30 trawlers for Mozambique will be built at other shipyards owned by Safa (in Germany and the UAE).
The three small patrol ships ordered by Mozambique are innovative trimarans of the Ocean Eagle 43 project, representing a modification of the similar Ocean Eagle 40 project, first presented by CMN at IDEX 2013 earlier this year. It is reported that the Ocean Eagle 43 project patrol ship should have a 43 meter length, a cruising speed of up to 30 knots and a cruising range of 3000 miles on 20 knots. Due to the highly automated crew of the ship is only seven people, there is also an additional cockpit to accommodate eight people inspection team. The armament of the ship includes a remote-controlled 20-mm or 30-mm automatic artillery, two 12,7-mm machine guns. The ship is equipped with an airstrip to accommodate a Schiebel S-100 Camcopter helicopter-type UAV, and also has an 7-meter semi-rigid motor boat, quickly descending from the aft ramp.
The patrol boats ordered by Mozambique will be built on the new HSI 32 project developed by CMN. The design of boats of the traditional type, the length of the hull 32 meter, maximum speed to 45 nodes. The boat's armament includes a remote-controlled 20-mm automatic artillery, two 12,7-mm machine guns and a 7-meter semi-rigid motor boat.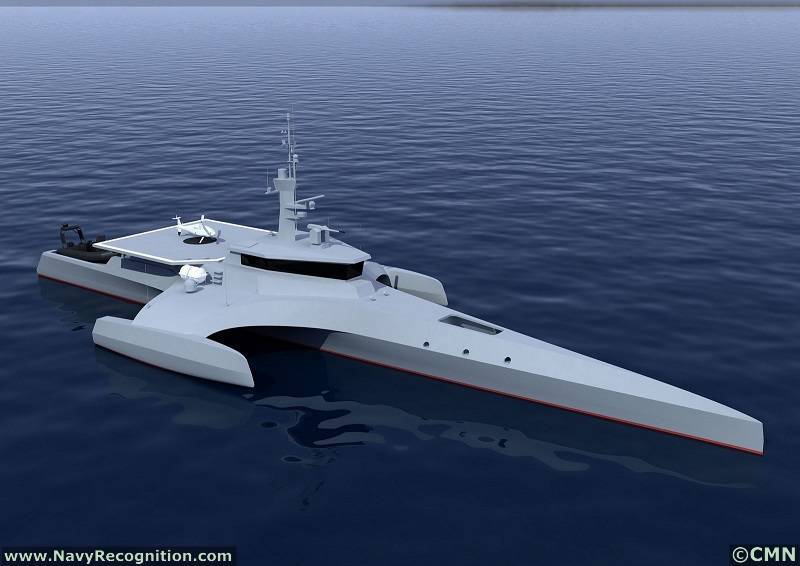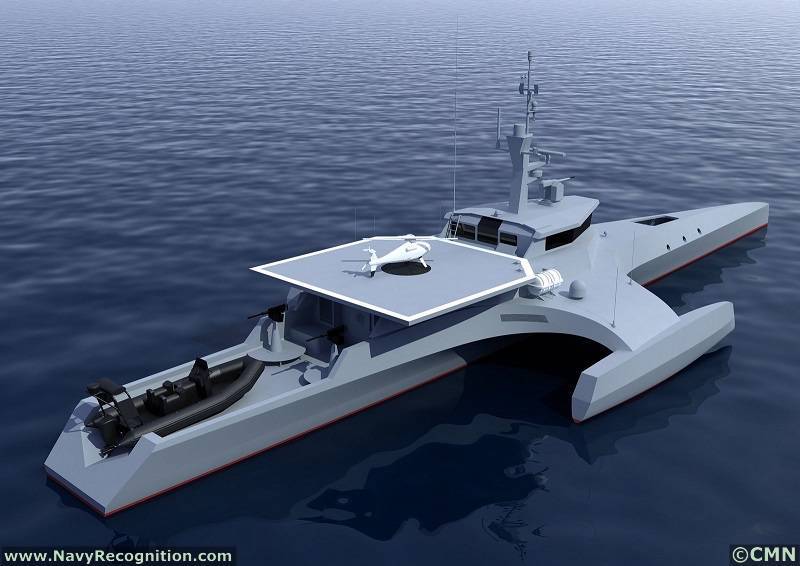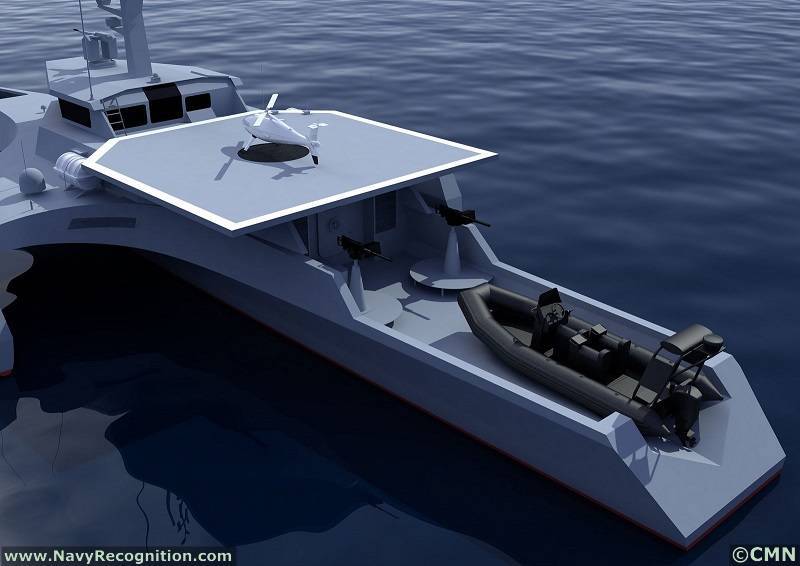 Tri-type patrol ship of the project Ocean Eagle 43 developed by Constructions Mécaniques de Normandie (CMN). Three ships of the project ordered by Mozambique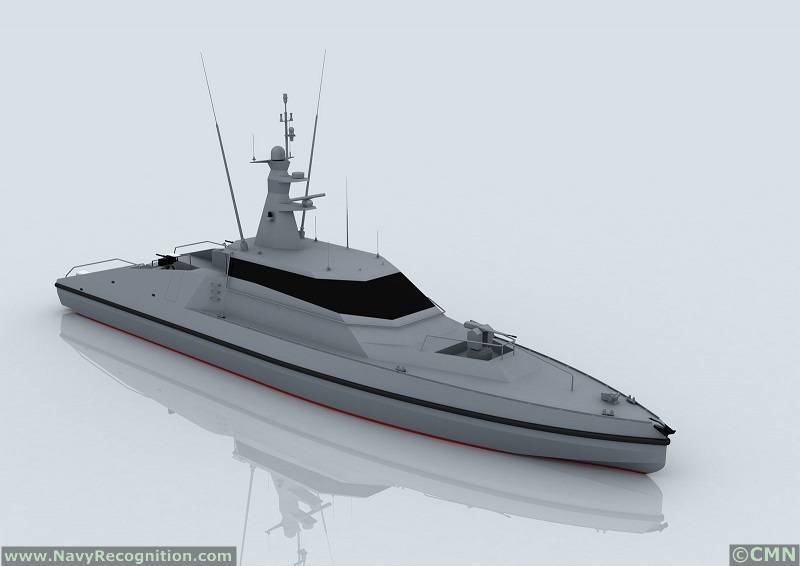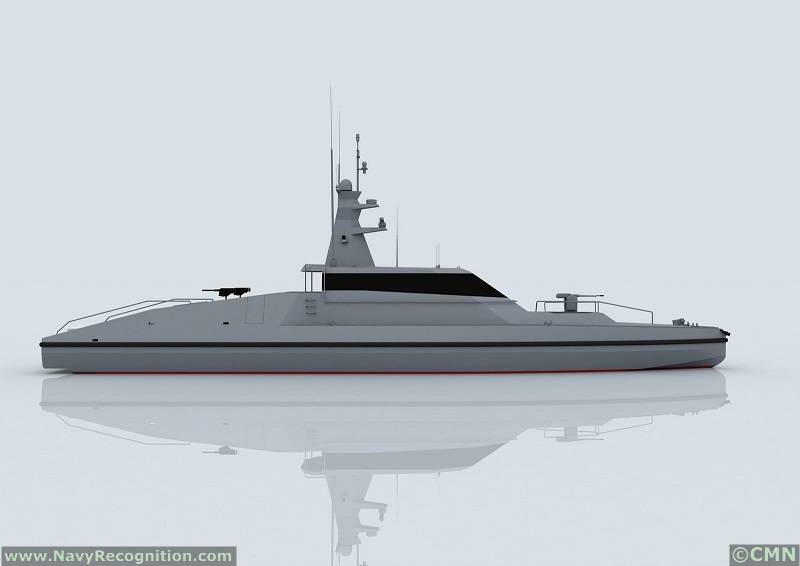 The patrol boat of the HSI 32 project developed by Constructions Mécaniques de Normandie (CMN). Three boats of the project ordered by Mozambique