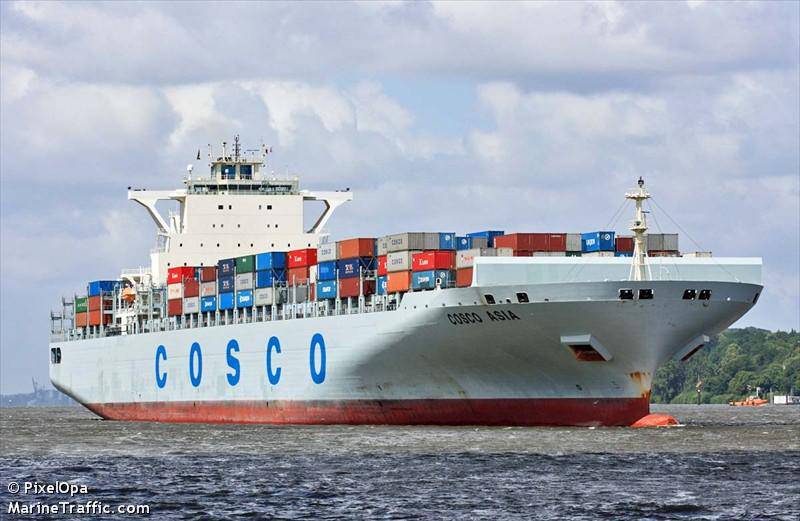 On September 2, the Chinese embassy in Egypt reported that the Chinese cargo ship 31 August, which had been bombarded by terrorists, had successfully left the Suez Canal, mil.news.sina.com.cn writes today.
According to the Xinhua News Agency, the Cosco Asia container ship, flying the flag of Panamania, came under fire. The vessel was launched in 2007 year, load capacity 10 thousand tons, cost 1 billion yuan. Egyptian media reported that the attack was carried out on 31 in August at about 13 hours of the day. The attack was decisively stopped by the Egyptian military, three boats were arrested, armed with machine guns, the attackers were detained. "The terrorists shot at the ship, trying to threaten the ships passing through the canal and undermine the safety of the waterway," said an Egyptian military source.
After the removal of President Mohammed Mursi from power, the country is once again engulfed in unrest. Egyptian authorities have increased security measures in the area. However, there is no certainty that the armed supporters of the Muslim Brotherhood organization will not continue attacks on ships sailing through the Suez Canal.