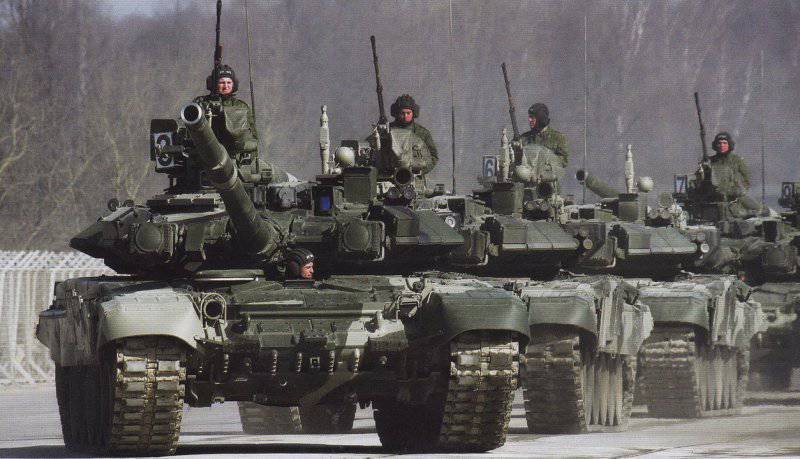 In 1,5 years, the ground forces of the armed forces of the Russian Federation will be fully transferred to use
tanks
two types of T-72 and T-90A.
This will happen, according to the concept of the development of armored vehicles of military technology up to 2020. This was announced today on the radio station Ekho Moskvy by the head of the Main Automobile and Armored Directorate of the Ministry of Defense of the Russian Federation Alexander Shevchenko.
"Through 1,5 of the year, we will come to the conclusion that in the ground forces and in the units of constant readiness there will be a single family of the T-72 tank, modernized by firepower, and the T-90А tank," he said.
Shevchenko added that even 5 years ago, armored armament in the Russian Federation had at least 40 samples and at least 10 types of tanks only, the maintenance of such a number of vehicles was not profitable both in financial and technical terms.