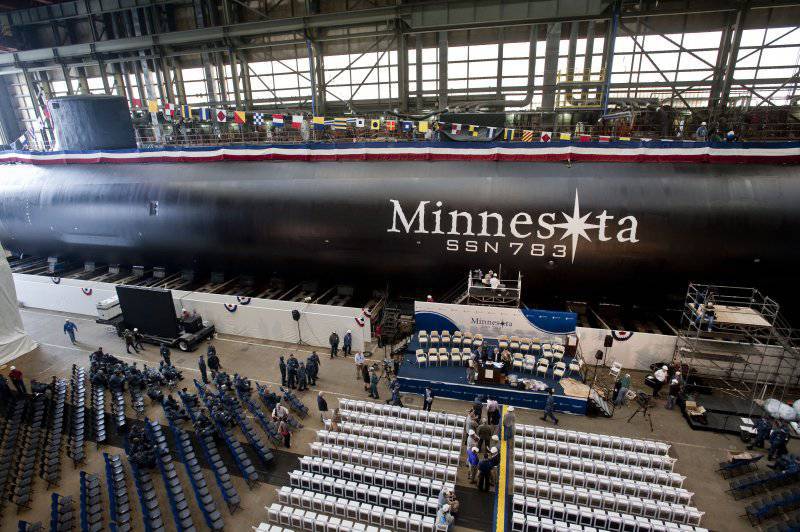 The ceremony of making the 10 of the Minnesota Virginia-type multipurpose nuclear submarine of the Virginia type will be held on September 7 at the Norfolk naval base, reports NavyNews.
The boat was laid down on May 20, 2011 at the Newport News Shipbuilding shipyard, launched in November 2012 and handed over
the fleet
in June 2013, with 11 months ahead of schedule.
The submarine displacement is 7800 tons, length - 114,8 m, width - 10, 4 m, speed - 25 nodes, crew - more than 100 people. The boat is armed with 4 torpedo tubes and 12 rocket mines of vertical launch.
"The fleet commanders have a very high demand for multi-purpose submarines. They need the key capabilities of multi-purpose submarines - speed, maneuverability, secrecy, autonomy and, if necessary, fire power," said Rear Admiral Ken, the commander of the 2 group of submarines. Perry.