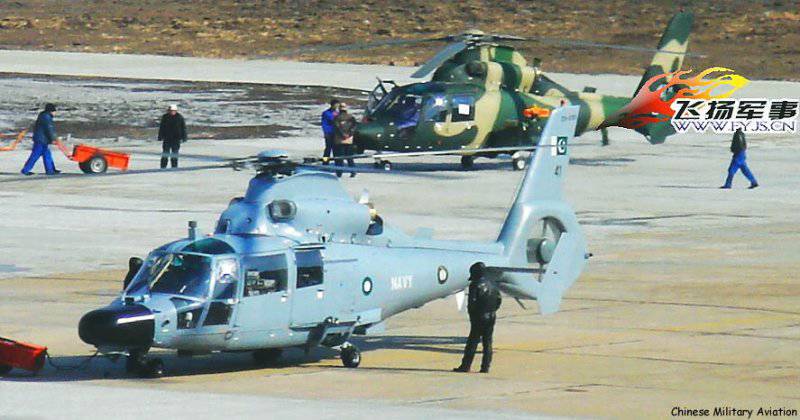 According to the data of the Venezuelan resource FAV-Club.com, which refers to informed sources, the command of the marine
aviation
The Navy of Venezuela signed a contract for the purchase of 8 Chinese-made Z-9 anti-submarine helicopters.
Terms and details of delivery were not disclosed. By the end of the year, a naval delegation will be sent to China, which will oversee the production process for the production of the ordered helicopters.
Earlier, in August 2013, the Commander-in-Chief of the Venezuelan Navy, Admiral Diego Molero Bellavia, announced his intention to acquire eight Chinese-made helicopters to recruit patrol ships built by Navantia and to conduct search and rescue operations.
The Venezuelan Navy will receive Z-9C helicopters, which are produced by the Harbin Aviation and Industrial Group on the basis of Eurocopter produced under the license of the French AS-365 helicopter Dauphin.
The anti-submarine version of the Z-9 is equipped with ET52 light torpedoes placed on two suspension points, which are the Chinese counterpart of the Italian Whitehead A244, which is in service with the Venezuelan Navy. The latest version of the Z-9D helicopter can carry TL-10 anti-ship missiles.