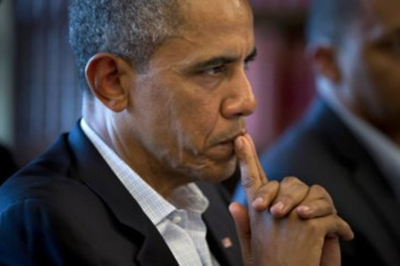 How quickly the world changes, sometimes it seems that this happens even faster than we age. More recently, President George W. Bush has called Iran, Iraq and North Korea as outcasts. Not much time has passed since then, but the United States managed to take on too much.
Permanent wars and disregard for international law, restored against the United States, absolutely all. It seems that there is not a single person on earth who would treat the United States with respect. Even those to whom the US "pays cash" by bringing money in bags, take money, but hate Americans. It seems that sometimes leaders of some countries take money from the USA because of fear. If they refuse to take bags of money, tomorrow you can lose everything and even life.
In fact, the calculation here is simple, if you don't take money from us, it means that you have decided otherwise. US bribes people like bandits knit each other with blood. Killed a man and you are under the jurisdiction of the law, then you will not go and will not lay. So with the money, I took it, it means that you will not turn away. Information about your "monetary feats" will always be merged, and after all, according to the laws of many countries, this is a betrayal of the Motherland, and a considerable period of time shines here, and in some countries, this is a handwritten article. So much here you can not radiate.
The new political season that has just begun is already marked by the brilliant joke of Stephen Colbert, who stated that if we are concerned that someone is shooting at people, then we must invade Chicago. The author of this article is already quite seriously saying that the United States should have paid more attention to internal problems. For example, the position of US citizens in Detroit is simply terrible. This is the real hollywood hell. There is no law, and human life is worth nothing at all.
Is it worth it for the US president to bomb Detroit in this connection? To restore order in their own country, the black president does not need to have the mandate of the UN Security Council and Russia to accuse of opposition in this case there is no possibility. However, the order in Detroit to clean up so no one wants. Does this then mean that while trying to protect the lives of people in Syria, at the same time, the US president absolutely doesn't care about his own citizens?
The question must be said not idle for the rest of America. The mayor of New York City has been constantly trumpeting on the reduction of crime over the years of his ruleless rule. During this time, he himself put on weight in the financial sense 4 times, and the city police simply cease to register offenses, statistics of course shows a positive trend because of this, but people are no better off from it. Last week, on the night of Saturday and Sunday, as a result of firearms in Brooklyn, three people were killed, among them one child of three years. The boy died because a man talking to his father pulled out a gun and fired. As a result of a miss, the bullet hit the child. Later in the hospital, the child died, a bullet hit him in the head.
What kind of conversation is this and who are these people walking at night with children in Brooklyn at the beginning of the third night, you can only imagine, but the fact that this leads to such results is a completely eerie reality from a country that is increasingly turning into a dump of moral monsters. Why not put things in order here? To do this, there is no need to show off at the twenties, take and work.
And in general, what kind of Congress is this that allows for such a state of affairs in a country when there are simply no jobs and to the same extent people are homeless just like dogs. What is this Senate, I ask you, where the life of its own citizens is insignificant, and the desire to bomb and spend money is so great that the Republican leader immediately spoke out "for a bomb."
What kind of cynicism should citizens of this country possess who, in anger, shake their fists over the fact that someone is defending their country against their sick desire to arrange "everything in their own way". The whole world sees what this "own" has led to. What a democracy should be to call for murder for its own sake, it's some kind of totalitarian sect!
Neither Hitler nor Pinochet, nor anyone else, ever called for the sake of killing someone for himself. Always big wars were fought for the idea. In modern America, there is no idea. There is a desire to continue to rob the rest of the peoples of the whole world. We are Americans, those who declare themselves the right flank of humanity, we invite you to bomb this very humanity here and there. And that in the end we have a president who knows firsthand the difficulties of the black population, but prefers not to meet with these difficulties.
We are a country of shame and shame. We are a country of humiliation. We are a country of death in which we drag all of humanity. We are a black hole country that draws in the money of the whole world. We are a vampire country, we are a ghoul country. With all this, we are white and fluffy, with Hollywood rubber smiles and porcelain teeth. We are the country of the poster. Is it any wonder that the poster loses its relevance? New countries are coming to the stage, but we don't like this situation and where we can thrash the heads of those who climb up and where we don't, then we just cut off these heads, as the Syrian militants do with our wonderful evergreen money.
No need to think that everything will settle down, everything will be organized, everything will get better. Disgraces all over the world because of our policy, because of our president, because of our Speaker of the House of Representatives, and many others, just every second. Every day, in some country, people return home homelessly, bringing miserable pennies to their families, because some polished uncle somewhere overseas, imposes some sanctions and bankrupts some industries, and sometimes entire countries and no one asks for it. Moreover, he is an investor and a loved one. But these investments are one-time, and the pumping of blood from the population then continues throughout more than one human life.
The reader might think that the author of this article is an idealist or even a communist? Not at all. The author of course is a realist and what you read in this article, the author has observed over the years and in different countries. Most amazed are the surprised eyes of small and hungry ragged children, who are amazed at why they came to this world. Is this what life is called? It is for this happiness that people struggle not sparing their belly? Or maybe it's God's punishment to the next generation for the sins of the previous one? Then where is the justice?
How terrible these polished faces that cynically grieve the death of Syrian children from suffocating gas look. Gentlemen, you are the child-eaters; you finance these bastards who persecute the children. That you are planning new bombing of those who are still alive. You have already succeeded in many respects, in just one week you managed to kill about half a thousand innocent creatures. Among them were necessarily Isaac Newton and Louis Armstrong, Charlie Chaplin and Marlon Brando, Indira Gandhi and Konstantin Simonov, there were all those who were our future. You are killing the future of our planet in the name of yourself, and in essence in the name of the past. Previously, it was possible to hide, now the whole world sees your underwear.
The British Prime Minister was suddenly offended by the fact that someone allegedly called Britain a small island that does not affect the events in the world. The show was just overwhelming. The British Prime Minister rushed to defend his "island of bad luck," well, and God be with him. However, as an argument, he declared victory over German fascism. Did the British Premier tell the truth? Yes, but not all! Firstly, it must be said that Great Britain really fought against the fascists, but if it were not for the Russians, then Hitler would certainly have crushed the British. This is one part of
stories
. But what is actually more significant in this case, that the greatest crimes in this world were done by England herself. That is, in fact, in the fight against fascism, this meant only one thing: Do not dare kill and rob, this is our right! We can do it better and we have more experience!
America borrowed a lot from Britain and the problems of the United States today, this is largely a bad heredity of British society. If England comes off the stage of history, then the fate of the United States is quite natural. Some diseases lead to the same results. If the US thinks that because of Syria, they managed to jump off the financial theme of the expanded representation of the BRICS countries in the IMF, then it only seems to them.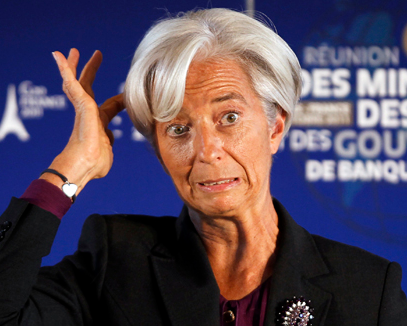 The head of the IMF, however, pierced in full. At the beginning, she stated doubted the results of the IMF "On the contrary, there are results, and now there is even a question about how to gradually reduce them, so that positive results remain, and there are no negative consequences with which we could not cope." That is, the results are so good that it can lead to bad consequences. As they say, if there is a bullshit, then there must be the brood mare itself. In this case, it did not take long to find it.
We live in a difficult time, when the truth is called untruth, when it's broken so that it's beaten so that it's not broken. Our world has ceased to be the way God created it, it is filled with greasy fingers of those who consider themselves the most pure and high-born. However, these people and these societies are definitely degrading. With continued global warming and the degradation of society, a certain follower of Mr. Cameron will probably rule some green island with cute white monkeys and one of them, of course, will magnify "Her Royal Majesty."