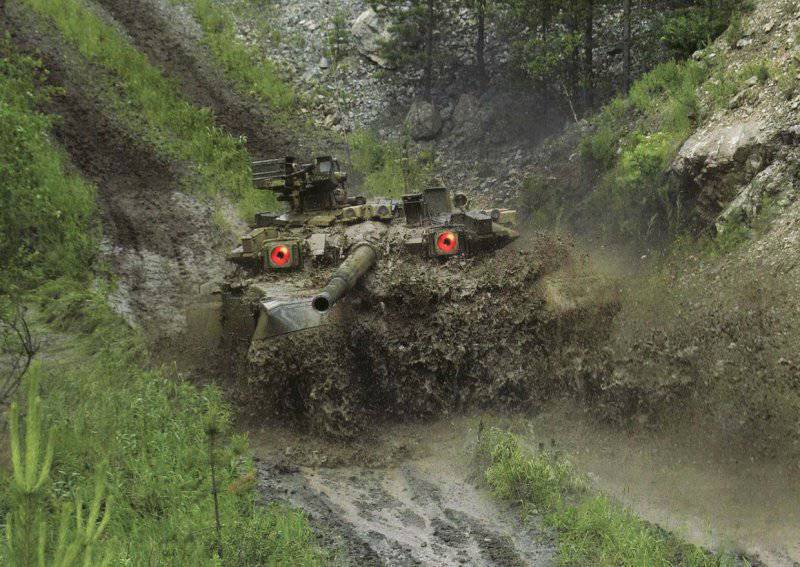 "Sun armor is hot,
And dust trekking on clothes.
Pull the jumpsuit off the shoulder -
And in the shade, in the grass, but only before
Check the engine and sunroof open:
Let the car cool down.
We will carry everything with you -
We are people, and she is steel ... "
S.Orlov
On the second Sunday of September in Russia, according to the good tradition established and legally enshrined in the post-war period, as well as the Decree of the President of Russia No. 549 of 31 of May 2006 of the Year "On the establishment of professional holidays and memorable days in the Armed Forces of the Russian Federation", the Day of the Tankman is celebrated - one of the most revered dates in the military environment. The holiday date was set in recognition of the great merits of armored and mechanized forces in defeating Nazi Germany during the Great Patriotic War, as well as a special thanks to the Soviet tank builders, who literally forged the Victory in the rear with their hard work.
In the first years of its existence, Tanker's Day was celebrated in large cities of the country with a solemn promotion
tank
columns along the central streets of the city and even festive fireworks. Today is the holiday of tankers - the time for solemn meetings of veterans of tank forces, rallies, various events with the direct participation of tanks: exhibitions and demonstration performances with extreme driving of combat vehicles, as well as an excellent reason to once again meet with comrades-colleagues in an informal atmosphere and just relax.
Congratulations to all the tankers on their professional holiday and wish to show their skills exclusively at the landfills!