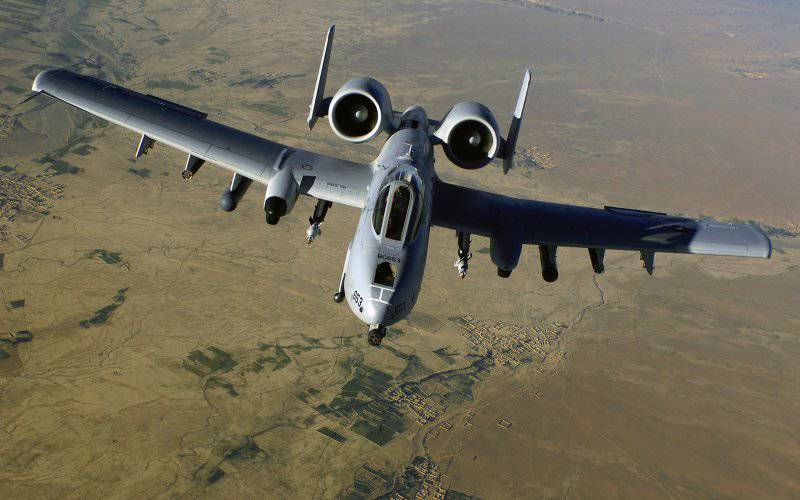 The United States Air Force will receive 56 additional wing sets for the A-10 Thunderbolt II (Thunderbolt II) Aircraft from Boeing Co.
aviation
support for ground forces.
These kits will be used when upgrading the fleet of A-10 aircraft and will extend their life to 2035.
In total, the United States Air Force plans to order the 242 wing for the modernization of the A-10 aircraft fleet. The use of the new wing will increase the availability of 4 percent and will allow the US Air Force to save 1,3 billion on maintenance for the next 30 years.
The order for 56 kits is estimated by the sum of 212 million. Taking into account the final batch of supplied wings, the US Air Force ordered them in the number of 173 units.
A-10 attack aircraft are used to suppress all types of ground targets, including
Tanks
and other military armored vehicles.