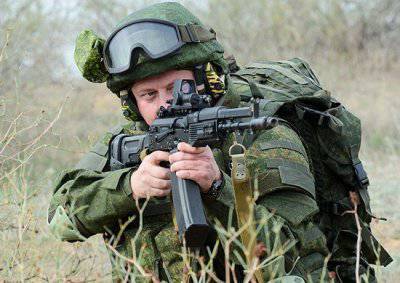 "The state tests of the new generation of training complex for the Center for Combat Training (PPI) at the Mulin training ground are planned to be transferred to at least 6 – 9 months and will take place no earlier than the middle of 2014 of the year," the interlocutor told Interfax-AVN. department. He clarified that state tests would begin as soon as the Spetsstroy units completed the construction of facilities at the test site, in fact recognizing that the deadlines for the pulp and paper industry, which had been talked about in the Land Force for so long, were frustrated by the builders.
Meanwhile, the Russian developers of the training complex for the pulp and paper industry of the Ground Forces and the Airborne Forces fully completed their work. "Now complex simulators for training tankers, motorized infantry, paratroopers, simulators of automated troop control systems, as well as their software, created on the basis of modern Russian information technologies, is still in Tver, on the territory of the Military Academy of Aerospace Defense," said the unnamed source agency. Earlier, Colonel Anatoly Khromov, Deputy Chief of the Combat Training Directorate of the Ground Forces, said that nine combined-arms brigades would be trained annually in the pulp and paper industry, which is created on the basis of modern information technologies. The total cost of its creation is more than 7 billion rubles.
Recall, the pulp and paper industry is created in two stages. "The first stage of the preparation of the Center was to be completed on December 1 2013 of the year - by the beginning of the school year in the troops, and the second stage - December 1 of the year 2014. In addition to the pulp and paper industry in Mulino, it is planned to establish three more similar centers in other military districts. According to NVO, one of them will be at the training center near Chebarkul, the other at the Zugol range, not far from Chita, and the third in the North Caucasus.