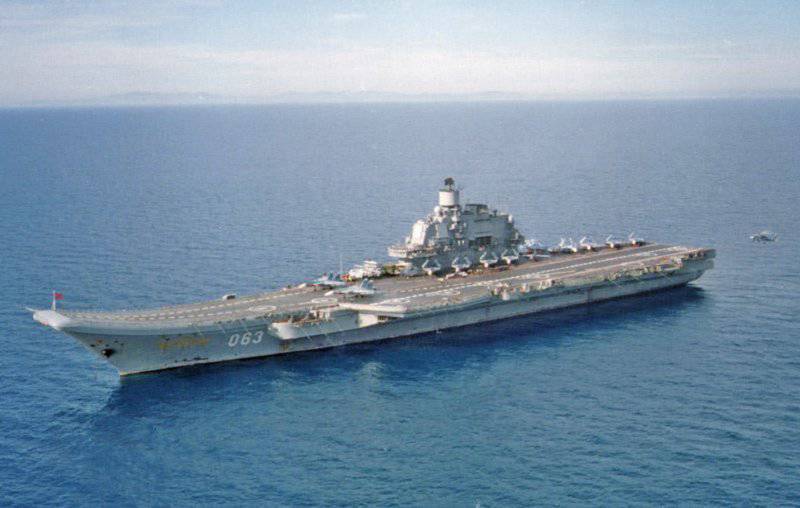 The crew of the heavy aircraft carrier Admiral Kuznetsov began preparations for the upcoming large-scale exercises of the North
fleet
(SF) with live firing in the Barents Sea. This was announced today by ITAR-TASS official representative of the Federation Council captain 1st rank Vadim Serga.
"During the maneuvers, the interaction of formations of surface ships, submarines, sea
aviation
and coastal forces, "he specified.
According to the representative of the Northern Fleet, for several days at sea, the personnel of "Admiral Kuznetsov" conducted firing anti-aircraft and anti-submarine armament complexes, training to destroy floating sea mines and repel air attacks. In addition, the complex of training sessions included work on measuring the magnetic fields of the ship, as well as testing the performance of systems that provide flights for deck fighters Su-33.
"In a short time, Admiral Kuznetsov will be part of the shipboard strike group, which will work out a number of training and combat missions at the sea fleets of the Northern Fleet," said Serga.
"Before returning to the base, the crew of the aircraft-carrying cruiser will conduct a series of planned in-ship livelihood exercises in the sea, communications, and maneuvering in areas of intensive navigation and fishing," the representative of the Federation Council added.
"Admiral Kuznetsov" - the only Russian aircraft carrier. It is capable of carrying heavy deck fighters Su-33, attack aircraft Su-25 and anti-submarine helicopters Ka-27.
The cruiser was laid on the stocks of the shipbuilding plant in Nikolaev in September 1982, launched in December 1985, 20 in January 1991 the naval flag was raised on the cruiser. The length of the deck of the ship is 306 m, width - 75 m, displacement of the cruiser - 60 thousand tons.