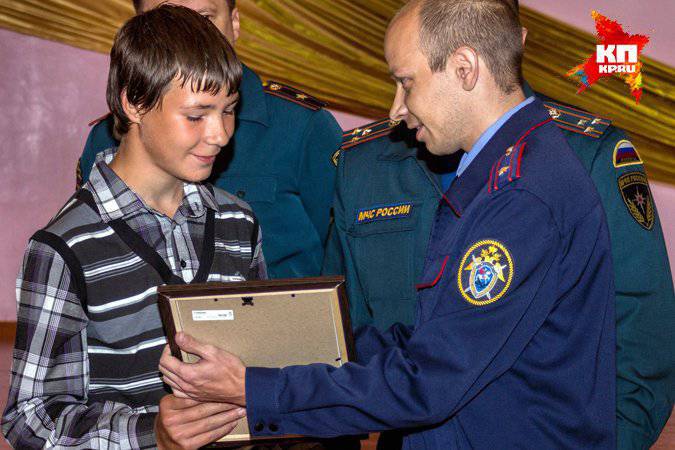 The Ministry of Emergency Situations and the Investigative Committee "become generous" only on certificates of honor.
The heroic deed of 13-year-old Dunka Prokhorov from Krasnoturyinsk stirred the whole country. Our readers do not cease to admire the brave little boy.
Recall, 36-year-old woman, along with 13-year-old son and 4-year-old nephew went for a walk on the embankment and wandered on the old bridge. At some point, the nephew jumped on the curb to show his older relatives how brave he is. But he stumbled ... Aunt, without hesitation, rushed to save the choking child, although she herself could not swim. And after her, her son jumped into the cold water, also not knowing how to float on the water. At that moment, our Danka was walking along the shore ...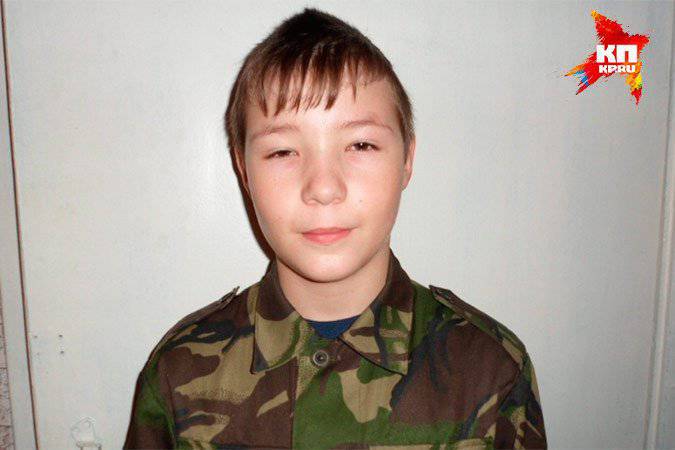 "My friends and I were returning from fishing then," the hero told KP. - And then we saw two people in the water. And there were three peasants on the bridge talking to each other. One of them ran up to us and asked if we had a long stick. I asked: "Who is drowning?". He: "Woman with a child." Then I immediately took off my clothes and jumped into the water. At first I pulled out the child - he gave it to the peasants. Then he swam over to the woman. She was already unconscious. I grabbed her and also handed it over to the peasants. And I did not see her son. Apparently, he had already drowned ...
Shivering from the cold, Daniel waited until the woman and child were taken to the hospital, and only after that went home.
"At first, Mom didn't believe me when I told her what had happened," Danya confessed to us. - Later, when I read about everything on the Internet, I realized that I was not joking. Then my mother became agitated and said: "You will bring me to heart attack with your actions."
In recent days, all friends and relatives have managed to admire Daniel 8-grader. And yesterday it was the turn of the state structures. In Danin school came investigators and rescuers. Prokhorov was honored on the stage of the assembly hall in front of all students and teachers. It is a pity that the security forces and the Ministry of Emergency Situations limited to only diplomas. Severe uncles did not bring any monetary encouragement, for example, for future studies.
But the rescuers called their son when he grows up to work for them, "smiles Dani's mother, Tatyana Anatolyevna. "But let him choose a safer profession for himself."
By the way, after the solemn ceremony, the headmaster let Daniel go home. "Go rest," he rejoiced the boy.
Yesterday Danya met with the 4-year-old Roma he had saved. Mom tomboy, not hiding tears, hugged the little hero.
"She hopes that her Roma will become as brave as my Danka," Tatyana Anatolyevna proudly says.