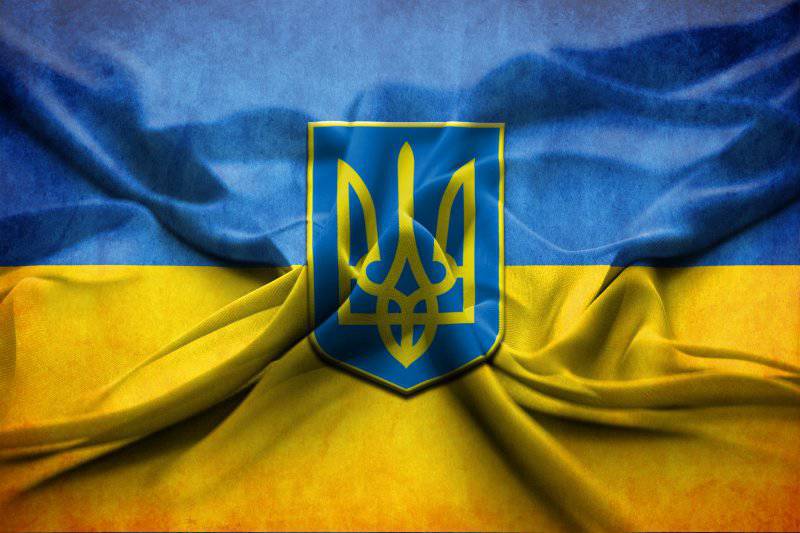 A Ukrainian voter, like an old maid, either needs to be given to the first comer, or stays at home and whines about the lack of good offers. Indeed, our political little women clearly do not shine with virtues. We have no choice. A slightly elated mood in a Ukrainian voter happens on their wedding night, that is, after an election, when counting votes and determining the winner. The next morning, when the job is done, the Ukrainians are beginning to understand that they were once again famously raped. True, Ukrainians do not want to admit this, national pride does not allow.
In Ukraine, there are no such politicians or political forces that were not involved in the matter of bringing the country to its present state - the Ruins. All participated. Some more, some less. Someone was directly sawing the country, and someone, sorry for the expression, was standing on the nix. A relatively clear conscience in Ukraine can be proud of the elects, who for certain reasons could not fulfill their constitutional and marital duty in full. That is, they went to the Rada, but they were not allowed to go to the marriage box, ugh, to the real government of the state. This is lucky. They seem to have been in power, but they don't seem to share responsibility.
Even to a Ukrainian Independence Square, blind to both eyes, it is clear that Ukraine is not just going there, but in full steam flies into the abyss. For such patriots, there is only one hope left - for abroad, which will pick up the falling body of Ukraine and carry it to a bright tomorrow. They say that this Ukraine is so valuable that only in the European Union it was not enough. And umishka among nezalezhnik not enough to figure out what the EU would have the desire to carry Ukraine on their hands, would have worn long ago, blew dust particles, and the local corrupt elite would have long been urged to behave more decently. Just do not blow, do not wear, and the corrupt elite is very necessary for the West, because it can be forced to do whatever they order.
However, discussing the fantasies of European integrators has already gone. Let's talk about our goals. Where are we going? It is in this way that I pose the question: where, since it has already become obvious that Ukraine cannot be absolutely independent and fully independent. Therefore, if not to dissemble, then our goal is not communism, not capitalism, but Russia. And what is this Russia? How do Ukrainians perceive it in the third decade of anti-Russian propaganda? See how fun it goes. One sentence, and it immediately becomes clear what obstacles stand in the way of everyone who wants to see Ukraine in the Eurasian Union.
For greater clarity, I will give this example. There are two tourist destinations and two authorized agencies. One, not sparing the strength and means, on each pillar advertises its direction, distributes glossy booklets, places glamorous videos on TV and organizes demonstration tours for the elect. Another agency doesn't bother much and the third decade has only advertised itself, since there is some demand for tours from the old memory. As a result, the first agency created an image of earthly paradise for its direction, and the second, itself stands on the verge of bankruptcy and the direction will soon have to be closed. Are you still surprised that the number of people willing to support Ukraine's accession to the Eurasian Union decreases from year to year? I am not. The average consumer will always choose a vacation in a five-star hotel on the Cote d'Azur, and not an extreme tour to Siberian camps with accommodation in Gulag barracks. Oh yeah, in the presence of there is still a shopping tour for cheap gas, but this is already an amateur. (I wrote about this issue in the material "Captive of the myth of the Soviet occupation ...")
How can you campaign for Ukraine's accession to the Customs Union and the Common Economic Space, count on success without first destroying anti-Russian myths? Who should do this? Moscow? Kremlin? Vladimir Putin? Or maybe the pro-Russian parties of Ukraine themselves will strain their convolutions and spend at least a penny on these goals? After all, it is in their interests to form a positive image of Russia, thereby justifying the reasons why they advocate integration with Russia.
Without telling about what modern Russia is, we have no chance to increase the number of supporters of the Eurasian Union. However, for some unknown reason, it is not customary to talk about Russian successes. They are not? By no means. Russia is developing successfully. And the matter is not at all in oil and gas, with which russophobes primitively explain all the achievements of modern Russia. First, and most importantly, the Russian Federation is a sovereign state, which has its own independent opinion on the processes taking place in the world. Moscow can pursue a policy that meets its national interests. Secondly, Russia is engaged in the modernization of its economy, allocates huge funds for the development of science, education, health, culture and sports. Specific results are already visible in the form of a stable, year after year, growing economy. Russia has something to be proud of, there is something to tell about Russia. This does not mean that there are no problems in Russia, but they are voiced, and the Russians are solving them. At the same time, there no one expects a good uncle from abroad, does not count on a magical market and democracy, but works independently, relying on his own strength. One could doubt that Russia would emerge from the 80-90 crisis of the twentieth century ten years ago, but today the loyalty of the chosen development strategy is already obvious to everyone. Of course, with the exception of those who, in principle, it is not beneficial to notice it - Ukrainian Russophobes. They do not see the good that is happening in Russia, they do not notice what the modern West is.
Here I will make a small remark, in fact, we have no pro-Russian forces, we have, at best, pro-Soviet forces, which for twenty-two years have been indulging in baseless nostalgia for the lost Soviet paradise. They constantly talk about how powerful the Soviet Union was, what remarkable rockets and airplanes we produced, how strong our common scientific and technical potential was. In all these nostalgic conversations about the USSR, there is one catch. Ukrainians are beginning to perceive the Eurasian Union as an attempt by the Kremlin to reanimate the so-called "Soviet empire", with all the ensuing consequences for Ukraine and the corresponding fears of little Ukrainians. Dear comrades, the USSR is dead. It is impossible to return it, and the future, if it is with Russia, we have to build on completely different principles. Russia itself is not eager to charge the whole heap of financial and economic problems of future members of the Eurasian Union and to interfere in their internal politics. We are talking exclusively about the Common Economic Space and the Customs Union, which will allow us to form a self-sufficient market and jointly develop it, while protecting it from the encroachments of competing political and economic associations. In the near future, the Eurasian Union will have its own currency, the military bloc will receive further development, but it will be a mutually beneficial cooperation of the participating countries, predetermined by the new realities of the world order.
Alas, it is almost impossible to hear anything good about Russia in Ukraine. If there are supporters of the Eurasian Union among ordinary Ukrainians, then despite the pressure of Russophobic propaganda. Purposeful and meaningful work to popularize the Eurasian Union and Russia, as its core, is not conducted. There is even no understanding of the attitudes that prevail among the Ukrainian inhabitants. At best, the work of our "pro-Russian forces" boils down to a story about the short-term benefits for Ukraine from lowering gas prices in the amount of several billion a year. Gentlemen, if our opponents managed to form an image of Russia, as an unstable state that does not have its own development strategy, then it will be difficult for us to get popular support for the idea of ​​Ukraine joining the Eurasian Union.
We hope that we will have an influential pro-Russian politician who, by some miracle, will come to power, and Ukraine will finally put an end to the disastrous course for the country and the people in Europe. Perhaps, once this happens, a pro-Russian president will appear. But let me say that our Western opponents do not have this problem. Whoever comes to power in Ukraine, exactly like in any other state (with rare exceptions), he will be forced to reckon with pro-Western attitudes in society. Moreover, at any moment the West can overthrow the disagreeable leadership of the country, first by financial and economic levers initiating a crisis, and then organizing mass protests, which will eventually lead to the overthrow of the legitimately elected government. Through Western-controlled media, it is easy to raise the degree of mass discontent, and then bring to the streets young dummies, students brought up in blind worship of the so-called "democratic values". As a result, the government, pursuing an independent policy, resigns, and the new government cancels all previously concluded mutually beneficial contracts with Russia, continuing to turn their countries into neocolonial appendages of Western countries and its transnational corporations.
Ukraine is a colony of the West, not so much, not only because pro-Western politicians are in power, but primarily because the West, through the media, controls the mass consciousness of citizens. We have no choice in elections, and our authorities have no real power. Liberation from neocolonialism begins with the liberation of our consciousness from the dogmas imposed on us, which is possible if the Western monopoly on giving information is broken. At first glance, this is an extremely difficult task, but the existing modern technologies allow to solve it. The "Iron Curtain" is impossible today, especially since the truth is on our side. Supporters of the Eurasian Union need to think first of all not about the pro-Russian president, but about a society in which Russophile sentiments will dominate.
In conclusion, I want to say that we should stop playing according to the rules imposed on us, recognize some kind of world leadership for the West: economic, but above all, civilizational. The so-called "European civilization" is not only experiencing its economic decline, but has lost all moral authority from all honest people in the world. The USA and their European puppets are aggressors and robbers. It is, in fact, a godless anti-civilization, spreading Satanism to the whole world. Only Russia, Holy Russia stands in the way of the West, and for this very reason we see so fierce attacks on it today. It is precisely because of this that the western sodomites slander so much from the words of Russian President Vladimir Putin, who is telling the truth about everything that is happening in the world. And for the same reason, the atheists are perverted arrange attacks on the canonical Orthodox Church of the Moscow Patriarchate and its spiritual leader, His Holiness Patriarch Kirill. We should not be ashamed that we are Russian, and our choice is Russia. Well, those who recognize chastity and bestiality as a norm, pedophiles and dissenters, atheists of all stripes, as well as incompetent lazy and greedy for money, betrayed their homeland and the precepts of their ancestors, can go to Europe. There they belong.