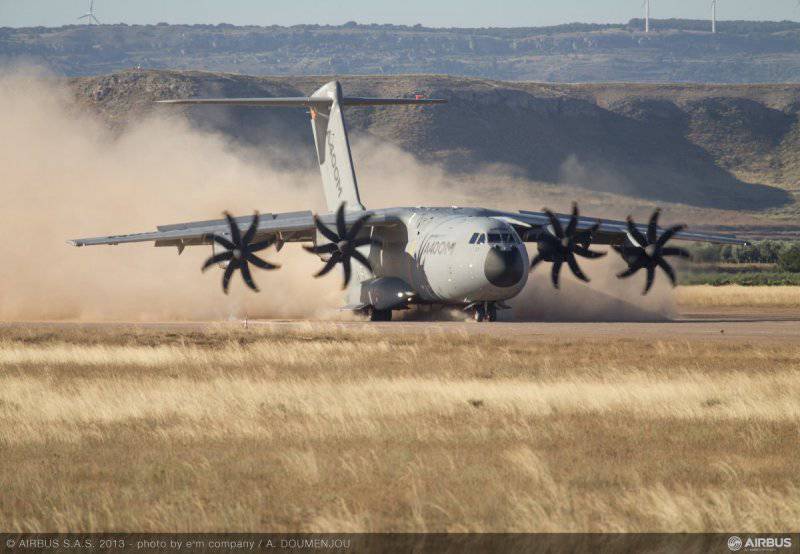 Airbus Military, a division of the Airbus company engaged in the development and production of military transport aircraft, announced the completion of the A400M aircraft test series, which demonstrated its excellent functioning on gravel runways.
During the test, which lasted more than a week, the MSN2 test aircraft carried out 25 landings on the runway of the Ablitas airfield (northern Spain).
The tests, which included ground maneuvering, interrupted takeoffs and braking using thrust reversers at speeds up to 130 km / h, did not cause engine and cockpit contamination. External damage to the aircraft from stones and dust turned out to be minimal and did not exceed the expected limits, and the runway remained in a condition suitable for operation.
The tests were successfully performed both with a protective deflector designed for installation on the front landing gear to protect the aircraft during operation on coarse runways, and without it.
Erik Isorke, head of the A400M flight test program, said: "We are extremely pleased with the results of these tests, which turned out to be very close to all forecasts and confirmed the possibility of successful operation of A400M using gravel runways."