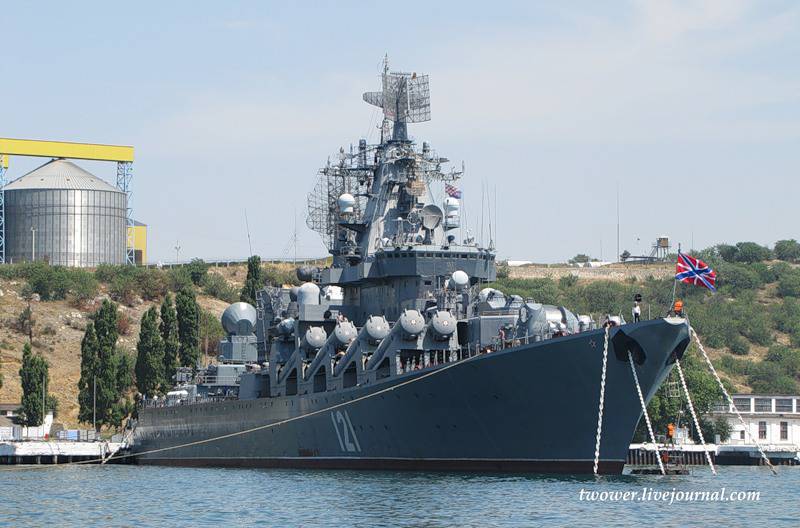 Black Sea Missile Cruiser
fleet
"
Moscow
"nicknamed" aircraft carrier killer "in NATO, instead of the previously scheduled call at the port of Mindelo (Cape Verde) is sent to the Eastern Mediterranean.
A military-diplomatic source in Moscow told Interfax on Wednesday that the plans of the naval detachment under the command of Rear Admiral Valery Kulikov had to be changed. He explained that the plans of the campaign of the detachment of the Navy were laid out last year. "After the death of Venezuelan President Hugo Chávez, this ocean voyage did not carry any military-political burden. However, this was a valuable practice for the Russian fleet," the military diplomat said.
In about ten days, the cruiser will enter the Eastern Mediterranean, where it will receive from the Pacific large anti-submarine ship Admiral Panteleyev the baton of the flagship of the operational connection of the Navy.