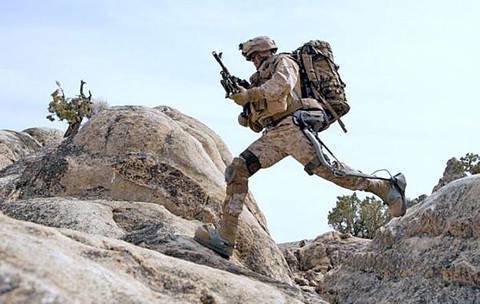 The exoskeleton will be the basis of the future combat equipment of the Chinese soldier, which will make him faster and stronger.
In China, the combat equipment of the soldier of the future is being developed, the basis of which will be the exoskeleton, ITAR-TASS reports, citing the Chinese newspaper Tsefan junbao. The current model of the exoskeleton was developed and tested in the main hospital of the Nanking Military District of the PRC.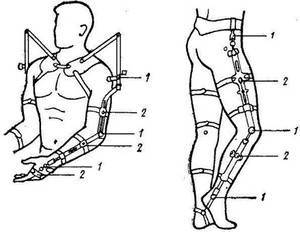 During testing of an experimental model, an unprepared person moved the 35-kilogram ammunition box to several tens of meters and overcame a number of obstacles. The subject easily completed the task and noted that the load seemed to him "not heavier than a backpack," and the movements were not constrained.
According to the creator of the exoskeleton Doctor Zhou, in his design, he used the principles of bionics - the use of features of living organisms in technical devices. This provided a high degree of integration between the costume control system with the exoskeleton and the human being.
The inventor said that the main parts of the soldier's body are connected to the central control system of the exoskeleton modules with the help of sensitive sensors. This allows the mechanical part of the suit to quickly repeat the movement of a person. The scientist believes that in the future they will improve the design of the suit in order to increase its mobility and speed.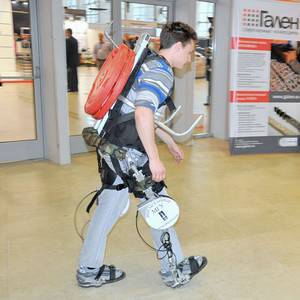 The developers do not specify the capabilities of the created model of the exoskeleton, but they also stated its military purpose. They believe that in the future the requirements for military personnel on the battlefield will only increase, and military equipment will contribute to their implementation. In this connection, it is planned to create a unified combat equipment with an integrated combat command, protection and communication system on the basis of the exoskeleton.
Currently, the exoskeleton for military purposes, except for China, is being created in the USA, France and Russia.