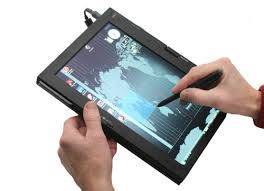 Employees of the Ministry of Defense of the Russian Federation are gradually being provided with modern mobile devices. Today, the production of domestic tablet computers is being set up. This device was planned to release at the end of 2012 year. His demonstration has already been held at MEPI. The mobile device itself and the operating system it uses are called "RoMOS" (an abbreviation for "Russian mobile operating system"). Started mobile application development for this device.
Tasks solved in the army using a tablet
Mobile devices in the military service can perform all sorts of tasks. The main advantages of such tablets are:
High-tech innovation;
Mobile applications designed specifically for the needs of the army;
Universality;
Mobility;
Convenience and ease of use;
Privacy of information;
Efficiency, etc.
The battalion commander can perform the following tasks with an army tablet:
Determining the location of the battalion; Displaying operational information on the map; Transmitting the coordinates of the target; Drawing conventional symbols and symbols on the battle plan; Quick reception and transmission of commands and messages, their quick processing.
The tablet has a 10-inch screen and supports GPS and GLONASS. There will be a release of two types of models, with or without the possibility of connecting to a cellular network. Other characteristics of the mobile device are kept strictly confidential. The creators of the tablet is underway android application development.
It is planned to release two types of mobile devices:
For military; For civilians.
With all the capabilities of well-known operating systems, the army tablet operating system has a higher degree of protection of personal data and personal information.