Recently, not only Russians, but also residents of other countries have increasingly resorted to such type of activity as writing ordinary letters - letters that are sent by mail in an envelope. Probably, the area where classic letters do not lose their relevance is connected with military service. For most soldiers, a letter received from relatives or friends, from a girlfriend - this is the main value during the service. When letters are distributed in the evening calibration, this caused and continues to cause a big stir. The fighter to whom they sent several letters at once becomes a real hero of the day, and other fighters are openly jealous of him.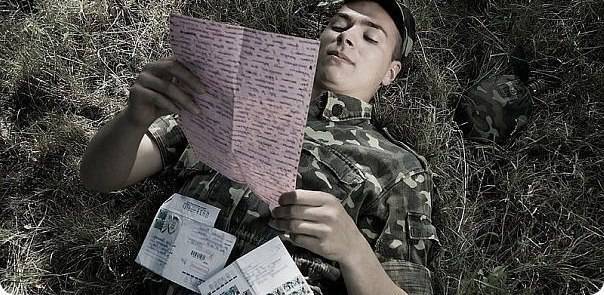 Omit soldier's letters to
mailboxes
either the fighters themselves, if such a box is located on the territory of the military unit, or special officers collecting letters from the soldiers. A troop postman for a soldier is a person who, during his service, becomes one of the most important officials, because he often brings important news from home.
But it also happens when the postman brings letters not at all with good news for the soldier. Such letters may contain information that the soldier's girlfriend decided not to wait for him from the service and chose another young man for herself. Not every soldier is able to calmly survive such psychological trauma without consequences. There are those recruits who forget their oath and try to get home without fail in order to resolve the conflict with their girlfriend.
Many officers perceive this as an inappropriate behavior of a fighter, but at the same time they themselves do not even try to return him to a normal rhythm of service. That is why it has always been important to have an experienced commander in the military unit who is engaged in high-quality work with personnel. Such an officer will be able to explain to a soldier that at this stage military duty is in the first place for him, and all romance should remain "civilian". An experienced radar specialist will find the right words that will help the soldiers actually return to the system and not violate the charter.
Today, on the shoulders of deputy company commanders on radar lies an important task, which is aimed at psychological comfort when serving as a soldier. Often it is the deformed microclimate that does not allow soldiers to comprehend the basics of military affairs.