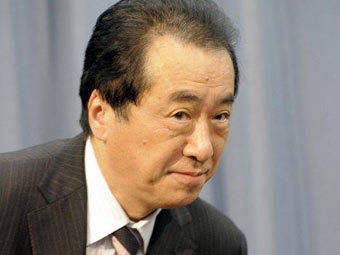 Japanese Prime Minister Naoto Kan
called the visit of the President of the Russian Federation Dmitry Medvedev to the Kuril Islands, which Japan considers a disputed territory,
"unforgivable insult"
reports Agence France-Presse.
This statement he made on February 7, in Japan, this day is celebrated the "Day of the Northern Territories". Japan considers these lands the northern part of the Japanese islands.
At the same time, Naoto Kan noted that Japan is ready for negotiations on the ownership of the islands and the signing of a peace treaty between Japan and Russia.
The Japanese Prime Minister also spoke at a rally in Tokyo, calling and
demanding the return of the islands of Iturup, Kunashir, Shikotan and Habomai
, notes the Associated Press.
Acts of insult to Russia took place in Tokyo - the Russian flag was defiantly disfigured, close to the Russian diplomatic mission. Several hundred policemen were pulled into the Russian embassy to protect him.
Information:
The Japanese government is based on the 1855 Agreement of the Year. Russia believes that these territories belong to the results of the Second World War. The hope of the return of the islands of Japan, first gave Khrushchev, then Yeltsin.
In November, Dmitry Medvedev visited the Kurile Islands 2010. February 4 Islands was visited by Defense Minister Anatoly Serdyukov. The Minister of Defense visited the location of parts of the 18 machine-gun and artillery division and promised to begin its rearmament, as part of the modernization of the country's Armed Forces.
RF Ministry of Foreign Affairs Reaction
The Minister of Foreign Affairs of the Russian Federation, Sergey Lavrov, called the words of the head of the Japanese government non-diplomatic and obviously incompatible with his previous statements, in particular at the APEC summit in Yokohama.
What does this sharp statement by the head of Japan mean?
"Unforgivable insult," according to the samurai code of honor - bushido, is washed off only with blood. That is, in fact, Japan threatens the Russian Federation with war ?!
Given the unstable situation in the modern world community, the superiority of the Japanese Self-Defense Forces over the Russian Far Eastern Military District (Operationally Strategic Command "East") and the Japanese Navy over the Pacific
fleet
Russia, it is impossible to exclude a similar scenario, the development of verbal war.
It is symbolic that the sharp statement of the Japanese prime minister almost coincides with the date of the surprise attack of the Japanese fleet on the night of 8-9 in February 1904 of the year on the Russian fleet, which was stationed in Port Arthur. How would we not sleep through the beginning of a new war.