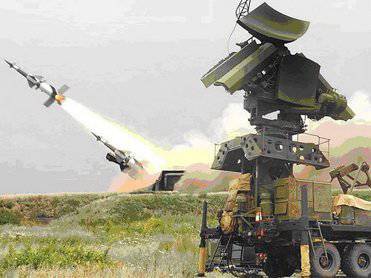 The latest Belarusian technologies, supplied by Syria, are a means of countering high-precision
arms
.
Thus, a military observer Alexander Alesin commented on the website charter97.org about possible supplies of weapons to Syria by Belarus.
"It is possible that, along with the Belarusian-made MiG-23BM bombers at Syria, the Syrian fighter-bombers of the Su-7B and Su-22 types were repaired at the Baranovichi Aviation Plant. They were widely supplied by the Soviet government to the countries of the Arab East and in general throughout the world. This is a fairly effective aircraft, and after a corresponding modernization, its combat properties for inflicting pinpoint strikes with a large set of ammunition are quite large. It can be used for strikes against ground targets. It is also possible suspension weapon-controlled weapons, which can be used against naval targets, "- said the expert.
According to him, Belarus, undoubtedly, could participate in the modernization of the air defense of Bashar al-Assad.
"These are the Pechora-125М C-2 complexes, because the Belarusian and Russian companies are also co-contractors in the consortium that performs these works. Moreover, the chassis is supplied by the Minsk Wheel Tractor Plant. Information about this is available in numerous sources, although official Belarusian and Russian sources do not confirm this, "the military observer emphasized.
He added that Belarus also produces radar equipment and sells them all over the world.
"In principle, these dual-use technologies are not banned for delivery to Syria. In addition, in Syria can be used electronic suppression, because the transfer of such systems is very difficult to fix. They are effective in countering precision weapons, manned aircraft and unmanned
aviation
devices. In other areas, this is the modernization of the armored potential of Syria. There are
Tanks
"T-55 and T-72, in the improvement of sights and fire control systems which experts from Belarus could very well participate," continued Alexander Alesin.
He stressed that these programs take a long time.
"Therefore, this is unlikely to be done now, but there has been a long time. It is the air defense systems and the modernization of the Assad aviation potential that are the most important element of the defense of Syria. As stated in the reports of Lukashenka and representatives of the Ministry of Defense, the latest Belarusian technologies are the means to counter the precision weapons that the Americans want to use, "the expert concluded.