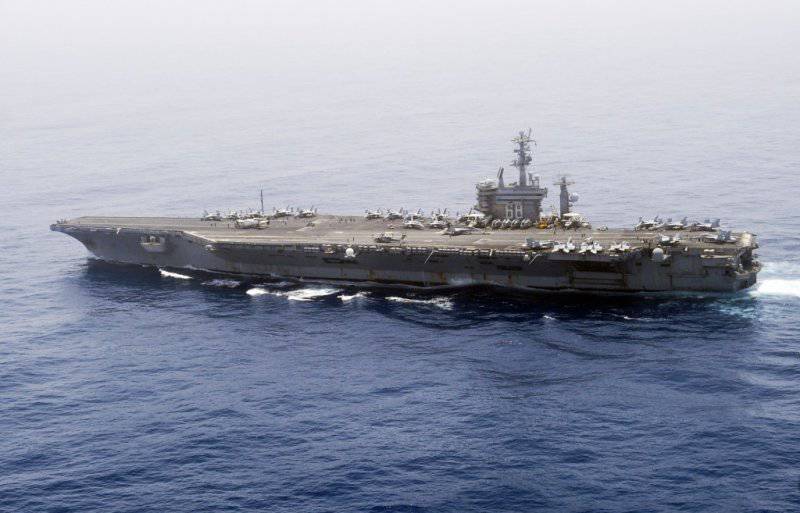 The US Navy aircraft carrier strike group (AUG) with a heavy nuclear aircraft carrier (AVT) Nimitz (Nimitz) entered the Red Sea on September 2, in case of need, to support American forces during a possible operation in Syria. This was stated to journalists by a representative of the US military under confidentiality.
According to him, the AUG has not yet received an order to advance into the Mediterranean Sea, where there are currently five destroyers and the US Navy San Antonio (San Antonio) universal landing craft that can be involved in a military operation.
The Nimitz aircraft carrier, as well as the accompanying three destroyers, the URO, William P. Lawrence, Stockdale, and Shoup, and the cruiser URO, Princeton, as noted by the Pentagon representative , "have taken a position that will allow them to respond to various unforeseen situations." AVT Harry S. Truman will also be in the Persian Gulf zone.
On Saturday, US President Barack Obama said he decided to strike at Syria, stressing that the military operation will take place only with the consent of the US Congress. Obama believes that the use of military force is necessary to punish and restrain Bashar Assad, who allegedly used chemical
weapon
against civilians. The head of the White House has already sent a draft resolution to Congress allowing it to use the US military for this purpose. However, the vote on the resolution will take place no earlier than September 9, when the lawmakers return to work after the summer holidays.