Another article by the permanent observer nstarikov.ru Evgeny Chernyshev concerns the most important aspect of the formation of the people of a sovereign state. As Comrade Stalin said: "Without us, death is ours."
It's about worldview.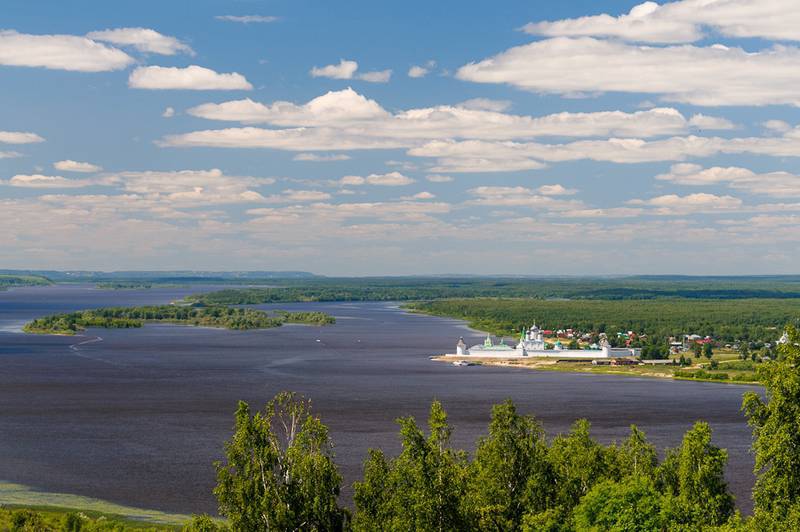 "Russian civilization is at a crossroads. We are acutely faced with the problem of a unifying world view, only by relying on which our possible revival will become real. Every person in his life sooner or later decides for himself this question. How it will be solved for the Russian civilization - depends on each of us.
I will try to show that all apparent diversity can be reduced to two alternatives. Worldview can be either denying or approving. And although every worldview always impersonates asserting and creating, not everybody is. That is why the acquisition of a worldview becomes a matter of life and death. If you go the wrong way, roll down. An example is before our eyes. I think there is no need to clarify what is meant. And so that the same thing does not happen to us, we must think deeply over the ideological issue. Anytime and anywhere. For this is our destiny.
When in the New time (XVII-XVIII centuries) capitalist relations in the economy were formed in the West, human thought developed philosophical foundations substantiating the modern world outlook. I am convinced that the parcels on which it was built were false. To be convinced of this, it is enough just to look impartially at the current "civilized world." Of course, it can be said that it was just someone's evil will that didn't lead the West to where it was supposed to be led by подлин genuine European values ​​'. But let us think about it: but do not these very "genuine European values" indicate that we simply don't know others? I am sure that the current decay of the West is a direct result of the evolution of Western ideas. I will try to justify it as follows.
At the heart of Western ideas is the belief that man is good in itself, but the world around him is an obstacle to happiness, and it does not occur for all of humanity precisely because these obstacles have not been overcome. Therefore, "social progress" should release a person more and more. From what? Yes from everything! From all that prevents him. And everything that in some way binds people to each other prevents it, endows them with a collective identity.
Here, in my opinion, is the root of the Western worldview. It is aimed at the denial, overcoming, destruction of obstacles that are endowed with a minus sign. Accordingly, overcoming them is a plus sign.
It would seem that the goal is good. But does not this approach express the deeply negative feeling of the Western world perception, which its destructive vector called "world progress", freeing a person from all "elemental forces" on the path to happiness? After all, the path of the destruction of the family, the atomization of society, the rejection of religion, and today and in general any morality has been called "social progress", and "moral prejudices" are designated as the culprits. And what did it lead to?
It may be objected to this way: this is no longer progress, but a perversion of progress. I will answer: why do we even think that the idea of ​​progress will bring benefit to all? Progress is a Western ideological model built on denial. Do not be deceived by the number of objects, the invention of which prove "progress". I am not talking about objects, but about worldview. And the progressive worldview is entirely built on denial and destruction, justifying itself that tomorrow will be better than today if we break down today's obstacles to "progress."
Why so considered? Just because. Those who adhere to this model of thinking need no proof. And in general, no worldview can be proved, being, in fact, an axiomatic construction. It all depends on deep-mindedness and what we want to see. And the tendencies of the world view themselves create evidence for themselves.
So, the Western denying world view still dominates in the world, and so far an alibi of "progress" still acts on many. I propose to look deeper - in the ideological root. We are always called for destruction. For example, we often hear: "We need to remove obstacles to doing business." Very good. But why is it necessary to reject something for "doing business"? And maybe create? For example, nationalize the Central Bank? No, the same thought slips instead: everything would be fine, but here — obstacles interfere. And the old song starts: the country is not the same, the people are not the same, we are "not yet ready for democracy", etc. Typical denying worldview. And the "progressive public" at all times had a pronounced denying, destructive impulse.
Another example is the western madness of "gender equality". Here is the same ideological basis: it is necessary to destroy the conditions for "inequality". It is then that supposedly comes happiness. Just how much they do not destroy society, happiness does not come. Yes, it can not come. For no matter how much you destroy, there will always be something that is not yet destroyed. Then this Western ideologues will call an obstacle to happiness, and everyone, at the command of the "front", will begin the destruction. After all, what is the Western idea of ​​"gender equality"? Does it mean to destroy "gender inequality"? Again destroy something! Another example is the "homophobia" invented by the West, in the struggle against which it is going to make everyone happy. That is, it always turns out like this: first they create a phantom for themselves, and then they fight with it.
The notorious "sexism" - from the same area. Now they dreamed that the man is interfering with sex. In its insanity, the West has reached the point of needing ... to break free from the floor. Now the floor is appointed culprit.
The same thing happened with democracy. More than the West itself, no one has done to discredit this idea. She always someone interferes. That is a terrible North Korea, then Cuba, then Syria. And the truth is that democracy, as the Western idea of ​​the destruction of states, cannot win all over the world. For with whom then to fight? And you need to fight, the pretext for the invasion is needed like air. This is the denial worldview.
In fact, all "European values" are disguised nihilism, a call for denial. For example, what is the notorious "freedom of speech"? This is a denial of community of people, when complete indifference prevails over who says what, for society is fragmented to such a state that no one is connected to anyone. From here, another "European value" arises - tolerance. From a medical point of view, this is the inability of the body to resist external influences. From the social - the state of social decay, when no one cares about anyone. But here is denial! Denial of any collective identity.
We all the time deny something, oppose something. Even if we stand against evil, this is not enough. If you stare too deeply into the abyss, the abyss begins to peer at you. Our grumbling and whining about our problems (yes, real!) Has reached such proportions that many no longer want them to disappear so as not to lose that convenient line of conduct when everyone around is guilty (Putin, corruption, "this country", "This people" ...), and I have nothing to do with it.
Nothing can be built on denial. And even "to build Europe at home" means one thing: to destroy your Homeland according to Western templates. What to do? Gain an affirming outlook! It is not enough to act "AGAINST" something. We have to speak "FOR". For what - this requires a separate discussion, beyond the scope of the article. But necessarily "FOR". It just can't be any other way. If we want to build something and not destroy it, we must first establish it in our worldview.
Remember how, at the end of 1980, we almost in a single rush rejected our homeland, convincing ourselves that it is enough just to destroy all the bad, and then only the good will remain. The country was destroyed - so what? We were cruelly mistaken and we will clear up the consequences for a long time. We were mistaken that we believed that it was enough to be against the bad, and the good would arise by itself. But it is not.
It is necessary to be primarily for good, and not against evil. And today, when we have to revive the country, it is extremely important not to make the same mistake by throwing out a child with dirty water. For throwing out dirty water does not mean to get clean.
Little hate evil, you need to love the good!