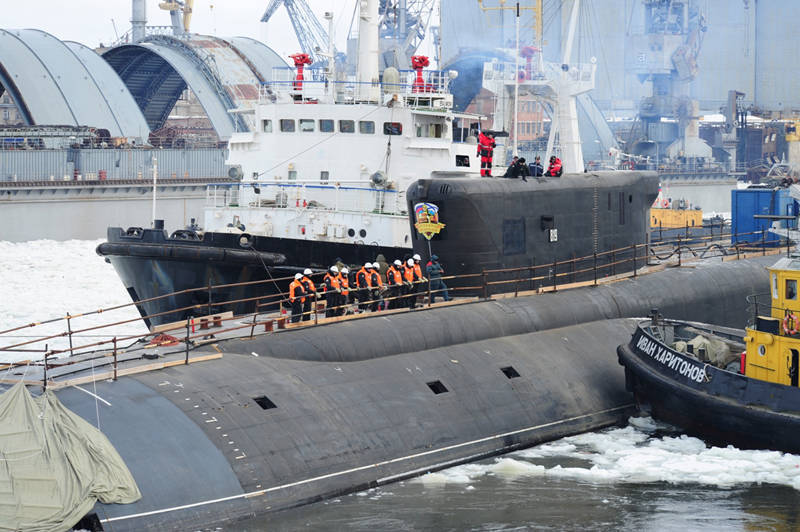 Strategic missile submarines of the 955 Alexander Nevsky and Vladimir Monomakh project will be put into service by the Russian Navy by the end of the year, Admiral Viktor Chyrkov, Commander of the Russian Navy, told reporters on Knowledge Day.
Both submarine cruisers are armed with a new intercontinental ballistic missile, the Bulava, the commander-in-chief added.
Chirkov also said that the Russian Navy will soon receive non-nuclear submarines with air-independent power plants.
"For the North
fleet
two non-nuclear submarines of project 677M with an air-independent power plant are being built. Until the end of 2020, the Navy will receive four more non-nuclear submarines of the new project, "Chirkov said.