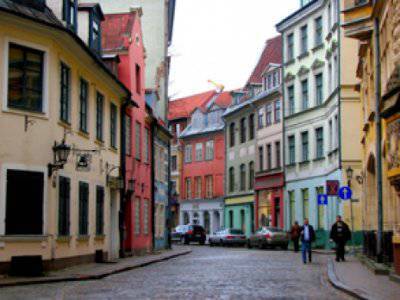 Today, Latvia is one of the most attractive countries in the former Soviet Union, not only for recreation, but also for doing business. At the same time, a large proportion of the budget corresponds to the work of companies engaged in IT-technologies
CD printing
, the development of Internet resources) and especially with the sale of real estate. From this it is not necessary to draw conclusions that a large number of people who constantly buy housing live in Latvia. The reason is that Latvian housing is in demand among foreigners. The largest percentage of apartments sold for 2011-2012 years fell into the hands of Russians.
Based on this, many right-wing Latvian politicians even dubbed the situation "the second coming of the invaders." An interesting trend: as soon as Russian "occupiers" come to Latvia, revenues to the local budget are constantly growing. Interesting occupation, nothing can be said ...
But back to the Latvian real estate. Many, buying apartments or houses in Latvia, seek to obtain a residence permit. If now, having bought, in fact, any real estate in this Baltic republic, one can obtain a residence permit in the EU, then from 2014, this rule will be substantially adjusted by the Latvian authorities.
From Riga, it was reported that in order to obtain a type of residence in the territory of Latvia, it is now necessary to buy real estate, the price of which will not correspond to any lower than 71,15 thousand euros. At the same time, this price will correspond to the purchase of an apartment in regions remote from the Latvian capital. If you want to buy property in Riga or Jurmala in order to obtain a residence permit in Latvia, then in this case you will have to choose an apartment or a house worth 142,3 thousand euros - exactly twice as expensive.
Of course, for wealthy people from Russia, and this price will not be scary, but still have to give more for their desire to become a permanent resident of the European Union.
If we talk about today's day, many stars of the Russian screen and show business choose Latvia for residence. The most popular place to buy a home in the Baltics is Jurmala and its surroundings. Many famous people live here: Sergey Zverev, Boris Moiseev, Arkady Ukupnik, Klara Novikova, Valery Syutkin, Olga Budina and many others. Gennady Khazanov, Leonid Agutin and Anton Tabakov allowed themselves the most expensive housing in Latvia. They say that in these places you can see the house of Alexander Maslyakov and Ksyusha Sobchak.