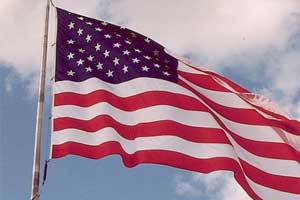 The Washington Free Beacon Internet newspaper, citing sources in the administration of President Barack Obama, reported that last week Russian representatives conducted a secret inspection of the US Missile Defense Base Vandenberg in the state of California. This was done in the framework of the implementation of the treaty on strategic offensive arms.
In particular, the Russians inspected five silo launchers, previously intended for intercontinental ballistic missiles (ICBMs), and then modified for missile launches of the US missile defense system. The new START treaty of 2010 of the year provides for a one-time inspection of specifically these silo launchers.
The newspaper notes that the representative of the Pentagon confirmed that the inspection was carried out to verify the implementation of the START Treaty. True, the representative of the US State Department for its part refused to provide any information about the inspection at the Vandenberg base. However, he also confirmed that it was related to the implementation of the provisions of the START Treaty. "The actions related to the implementation of the New START Treaty are confidential," he noted.
The online newspaper notes that, according to Thomas Moore, a former member of the Senate Committee on International Affairs, Russia insisted on including in the provisions of the new START treaty the possibility of inspecting five mine launchers based on Vandenberg. He argues that Russia needed this in order to make sure that the silo launchers were no longer designed for ICBMs and modified to be missile defense systems.
Before concluding a treaty, the American and Russian negotiators agreed on the possibility of conducting a one-time inspection at the base, the newspaper writes, referring to the senator. Interfax, which disseminated information from a US online publication, reported that it did not have confirmation of this message from Russian official bodies.