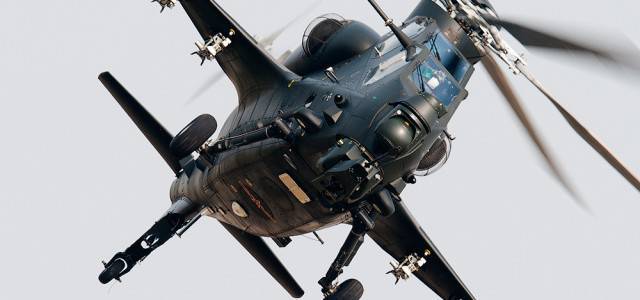 According to the Jiefangjun Bao newspaper, on August 21 in one of the army brigades
aviation
Guangdong Military District WZ-10 combat helicopters for the first time carried out firing a "new type of air-to-air missile." As a result, two targets that simulated enemy combat helicopters were destroyed.
Under the terms of the exercise, two WZ-10 with new missiles around 9: 00 local time on August 21 patrolled the area over the sea. Helicopters independently discovered two targets - "enemy combat helicopters," attacked them and destroyed them, despite the fact that the targets maneuvered trying to evade the attack.
The brigade commander Li Bo said in an interview with the publication that this was the first case of the firing of this type of missiles from WZ-10 helicopters, which was preceded by lengthy training. The new missiles will allow the WZ-10 helicopters to confidently engage in air combat with the enemy, accompany other strike machines and fight for air supremacy at very low altitudes.
The text of the article states that we are talking about "new type" missiles and it is indicated that the manufacturer organized special training courses for military personnel. From the article it follows that the rocket is integrated with the helmet-mounted target designation system. In addition, according to the brigade commander, she has an advanced infrared homing head, which has enhanced capabilities for selecting a true target against the background of interference.
Unlike Western countries, the Chinese do not arm their helicopters with missiles from MANPADS, considering them too thin, and do not equip them with short-range "fighter" air-to-air missiles, considering them heavy. Instead, the weapons of Chinese military helicopters have for a number of years already consisted of a specialized air combat missile TY-90 with a launch weight of about 20 kg, which is intermediate between them.
At the same time, the limited combat load of the only until relatively recent Chinese military helicopter WZ-9 made it equipped with "fighter" melee missiles difficult, while the load of the WZ-10 increased significantly. Thus, in this case, we can talk about the creation of a new "helicopter" missile based on the TY-90, and the adaptation of any of the IR-guided missiles used in the PLA Air Force (PL-5IIE, PL-8, PL -10).