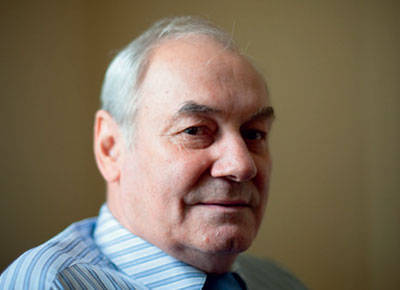 As reported by Reuters, Australia, which will soon become chairman of the UN Security Council, does not exclude that outside intervention in the Syrian conflict is possible even without UN sanction.
Thus, the situation has escalated to the limit, and there is good reason to assume that Syria is now literally one step away from a foreign invasion. Leonid Ivashov, President of the Academy of Geopolitical Problems, comments on KM.RU for the geopolitical background of recent events in the Middle East.
The surrender of Libya was to some extent analogous to the Munich Agreement.
In essence, the United States of America decided to continue the construction of a unipolar world under the aegis of Washington. They use subversive actions, their special services, hire militants from various countries. Everything is done to ensure that the arc of instability encompasses all of Eurasia, starting with Tunisia, through Egypt to Afghanistan, Pakistan, and so on. Syria and Iran are an outpost in the path of this burning strip. Therefore, it is "necessary" to destroy Syria, to set it on fire; then it will be Iran's turn, and all this will unequivocally blaspheme Russia to the worst consequences. If we talk about the position of Australia, then we see that in Washington will say half a phrase, and in London, Paris, Tel Aviv begin to develop it. Australia is, in essence, a British patronage, and it's understandable: what London ordered, they do.
There is nothing surprising here, but I believe that today fascism is moving again on the planet. The surrender of Libya to some extent was an analogue of the Munich 1938 conspiracy of the year. They surrendered Libya, and before that - Yugoslavia and Iraq, and then this fascism moved across Europe and the entire planet. Today the situation is very difficult, and it is fraught with a third world war. It is no coincidence that I compare it with "Munich", because "Munich" led to World War II. Today, the surrender of Syria may well lead to a third world war, with more severe consequences than in World War II.
We have the potential to stop this rabies, but this is not done
Hitler could have been stopped at the end of the 30s, if the same London and Paris had not agreed to the seizure of the Czech Republic. If he had been stopped, in Germany the overthrow of Hitler was planned. If this adventure had not happened, or if the Czechs stopped the Nazis on passes, then there would have been no World War II. Today is the same. There are options, and it surprises me why Russia does not require the urgent convening of the UN Security Council. Her right as a permanent member to make such a convocation. China will definitely support us, and a number of other non-NATO countries would support us. NATO is preparing aggression, and why we do not demand a discussion of this issue in the Russia-NATO Council? What then to discuss in this Council, if not such problematic issues, international security issues? The heads of the BRICS made a statement on Syria. But they do not pay attention to the statement of these five largest states of the world, and in terms of numbers it is almost three billion!
Why do we not even today gather foreign ministers to protect what the heads of state signed? .. There is much incomprehensible here: there is a potential to stop this rabies today, and we need to stop it, but this is not done and it is difficult to understand. The only assumption: our government is controlled from Washington, and in this situation we were allowed only to squeak in the form of protests, appeals and so on. That's all!