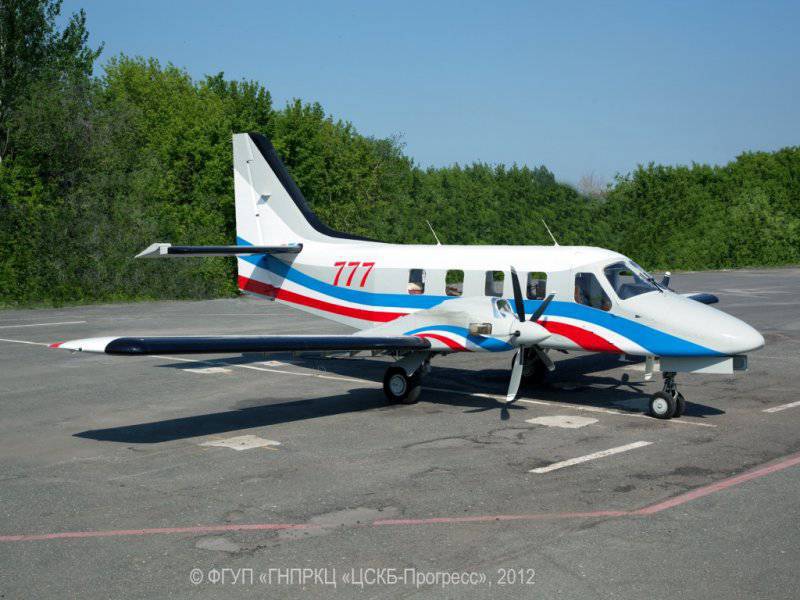 The Russian light multipurpose aircraft "Rysachok", as planned, will pass a test at the State Flight Test Center (GLITS) in Akhtubinsk before the end of the year, where it will be tested by military pilots, said Deputy Designer General of the State Progress Rocket and Space Center Yevgeny Shtanko.
The Rysachok aircraft was designed in the 2007 year, and the first flight was made in the 2010 year. A pilot batch of five aircraft, of which three are flying.
"The Ministry of Defense wants to try this aircraft as a search and reconnaissance, patrol and, of course, training aircraft. In the near future, the aircraft will be tested by 929-th GLITs in Akhtubinsk, a technical task plan for the Russian Air Force will be written, and we will be able to do it for these requirements. I think that at the end of this year, the military will look at it and make their assessment, "Shtanko said, RIA reports.
News
».
For the needs of the security forces, "Rysachok" can be equipped with a side-view locator, which will be installed in the container under the case, an optical-electronic system for detecting and specifying the coordinates of the target. If necessary, it can even install light weapons, said Shtanko.
In the "Rysachka" while there are Czech engines. However, Shtanko said that the Moscow Motor-Building Plant "Salyut" is making its own development on the technical specifications of the designer "Rysachka" Vyacheslav Kondratieff. "The 500 TV-630 engine is already in a good stage, they literally make their own money and do it with enthusiasm. If everything goes well, they will certify it by the end of 2014, "Shtanko emphasized. He added that the Ramenskoye Instrument Engineering Design Bureau is developing avionics for Rysachka (while American avionics are being used). If these two enterprises fulfill all the tasks, then as a result, the designers of TsSKB Progress will have a fully domestic aircraft without the use of foreign components.