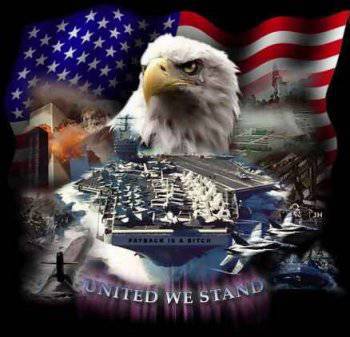 The situation around Syria began to develop not according to the "democratic" American scenario. Not only is it unable to create a large-scale coalition against Syria, but the proven "democracies" refuse to fully support the United States. The English Parliament suddenly "failed" its Premier D. Cameron, and demanded evidence of the use of chemical
weapons
B. Assad, which he could not provide. And the House of Commons of England imposed a veto on the Syrian war, before the presentation of indisputable evidence. And this is England, which is also called America's "unsinkable aircraft carrier"! No better attitude to the Syrian adventure of the United States and many other seemingly proven American satellites.
What's happening? Riot on the "American ship"? A revolt is not a revolt, but, apparently, political scientist M.Hazin is right when he speaks of a split in the Western elites on fundamental, financial issues in the first place. This split manifests itself, for example, in the reaction of the Western media to E. Snowden's revelations of the world CIA-NSA espionage. It was not by chance that the English "Guardian" published Snowden's expose, behind it, apparently, by influential forces, which this time set the bandwagon to the States in the House of Commons.
It is known that in times of crisis there are "moments of truth" when the secret becomes apparent. And now Washington, represented by US National Security Council spokesman Caitlin Hayden, makes a remarkable statement on Syria: The United States will act "unilaterally in its national interests." Like this…
This time, the United States fails, it seems, to pass off its policy as "democratic and universal", and it turns out that mercenary national interests are hiding behind it, so sometimes sheep's mouth is hidden behind sheep's skin. And it becomes clear that the United States is a banal nationalist state.
In the old days, such powers conducted a "divide and conquer" policy in the "third world"; today it is somewhat modernized into "controlled chaos", when "controlled" civil strife is provoked. But if "chaos" fails, as in Syria, when there is not enough "soft power" to maintain it, we have to go back to the good old "politics of the gunboats". And democratic myths ... can wait.
In a recent interview with CNN, Barack Obama stated that the United States remains an "indispensable nation" in the unstable Middle East and in other regions of the world. "We need to think strategically and understand what actions will meet our long-term national interests."
He said quite seriously about his "irreplaceable nation" in the world, and the most striking thing is that in America they see nothing special in it. This is a banality for Americans, this wonderful idea has become a common place there. They seriously think so. There is even a corresponding ideological concept - "American exclusiveness", according to which Americans occupy a special place among other nations.
And here one American military man, a colonel, under the camera, in a documentary film explained the torture of those arrested by his subordinates in Abu Great prison in Iraq: after all, we Americans know how to distinguish bad from good ...
And woe to those whom they appointed to be "bad", "they are to blame for everything." All of us are not sinless - there are no sinless people in the world, but who do Americans think they are?
We remember who, in the past century, declared the Aryan nation to be remarkably exceptional — albeit in a more superior "higher" degree, but this is not fundamental - having the right to execute and pardon other nations. It was Adolf Hitler.