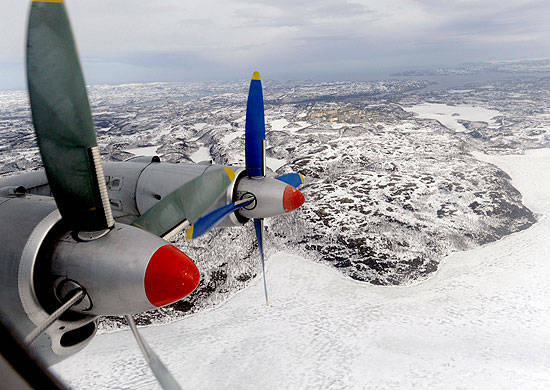 Two long-range anti-submarine aircraft Tu-142 marine airbase
aviation
(MA) North
fleet
(SF), raised from a military airfield in the Vologda Oblast, patrolled in the Arctic latitudes of the Arctic Ocean.
The flight route lasting more than 12 hours passed over the water area of ​​the Northern Sea Route.
During the flight, the crews of the Tu-142 improved their skills in passing a given course over an unoriented terrain in the absence of ground-based radio navigation aids, conducted ice field exploration, data on which greatly facilitates the construction of routes and navigation of civilian ships in the Arctic regions of the Arctic Ocean.
The flight assignments in the Arctic latitudes were preceded by careful navigational training of flight crews, taking into account the difficult meteorological situation and the special geographical position of the flight route.
Flights in the Arctic are complicated by the proximity of the magnetic pole, which impairs radio communications and limits the use of airborne radio equipment, "compressed" time zones and a uniform landscape, which excludes visual orientation.
Crews of long-range anti-submarine aircraft Tu-142 during such flights increase the level of training, as well as work out various issues on the flying crew and elements of flight training.
Such flights to the Arctic regions of the Arctic Ocean, naval aviation pilots of the Federation Council on a regular basis since January 2013.