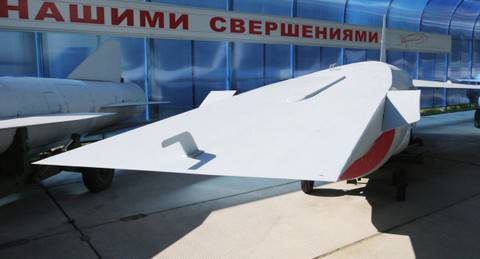 The hypersonic rocket has already been created in Russia, but so far it has been flying for no more than a few seconds, reports RIA
News
with reference to Boris Obnosov, Director General of the Tactical Missile Armament Corporation (TRE).
"We can fly in hypersound even now, and we still have rockets flying in hypersound at 4,5 M (mach) speed, but we need not a short-term, but a steady rocket flight in the hypersound in the atmosphere. We need to achieve a long-term flight and not on a small hypersound, "he said.
Hypersound starts with 4,5 M and above: you need to create a rocket that would fly at speeds of 6 M, 10 M, 14 M, Obnosov explained. "These stages are completely different from the point of view of scientific thought, but they need to be solved," he added.
At the end of September last year, Deputy Prime Minister Dmitry Rogozin said that a "superholding" would be created in the country, which would develop hypersonic technologies. It should include corporations TRV and NPO Mashinostroeniya. Back in 2011, TPB announced a research project for creating a hypersonic rocket, the speed of which would be 12-13 times the speed of sound.
The development of supersonic rockets and engaged the United States. Several tests of the Boeing X-51A rocket have already passed, the most successful of which was the launch from the B-52 aircraft in May of this year. The rocket reached a height of 18200 meters, where it developed a speed corresponding to the Mach number 5,1. The flight lasted for six minutes, during which the rocket traveled 426 kilometers.