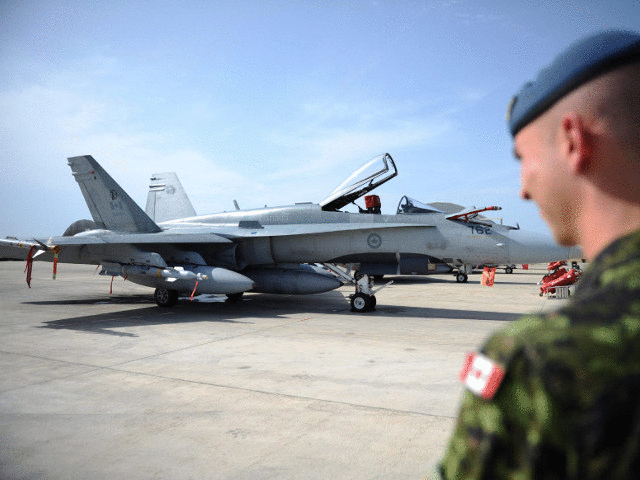 Austria refused to provide airspace for the passage of NATO combat aircraft in case of their redeployment to attack Syria.
"The unofficial requests of the alliance by the Austrian Foreign Ministry refused, because in the absence of a UN mandate such a decision is contrary to the law," ITAR-TASS reports, citing the electronic version of the newspaper Kronen Zeitung.
"The republic will continue to occupy a neutral position in the Syrian conflict," the Austrian edition quoted the official representative of the foreign affairs agency. He clarified that the decision to refuse the request of NATO was taken collectively by the President, the Chancellor and the Foreign Minister.
Austrian authorities have repeatedly urged Western countries to refrain from any action that goes beyond the UN mandate.
"The reason for this request may be a regrouping
aviation
parts from northern Europe to the region of conflict, which indicates the readiness of the coalition to strike at Syria, "the newspaper notes.
Turkey launched SAMs and radars to Syria
Meanwhile, Turkey, a neighbor of Syria, deployed in its direction anti-aircraft missile systems (SAM) and radar. The air defense units of Turkey, located near the Turkish-Syrian border in the province of Hatay, were transferred, as previously reported, to an enhanced duty regime.
The Turkish Ikhlas agency notes that these preparations were made because of possible threats that might come from the Syrian side in connection with the combat operation being discussed in the West against this country. It is reported that radar installations operate in a constant mode.
At the border, Turkey has several mobile SAM systems with Hawk missiles used for the destruction of aircraft and missiles, as well as installations with Stinger missiles. It is noted that in the event of a threat from Syria, these complexes will be involved in the first place.
On Wednesday, 28 of August, Turkish Foreign Minister Ahmet Davutoglu said that the Turkish armed forces are ready to do everything necessary to ensure the security of the republic. This also implies retaliatory strikes, to which the army has the right given to it by a parliamentary mandate a year ago.
Meanwhile, it is not yet clear whether Ankara, in the case of an anti-Syrian operation, will be engaged exclusively in defending its territory or will take part, directly or indirectly, in the hostilities themselves.