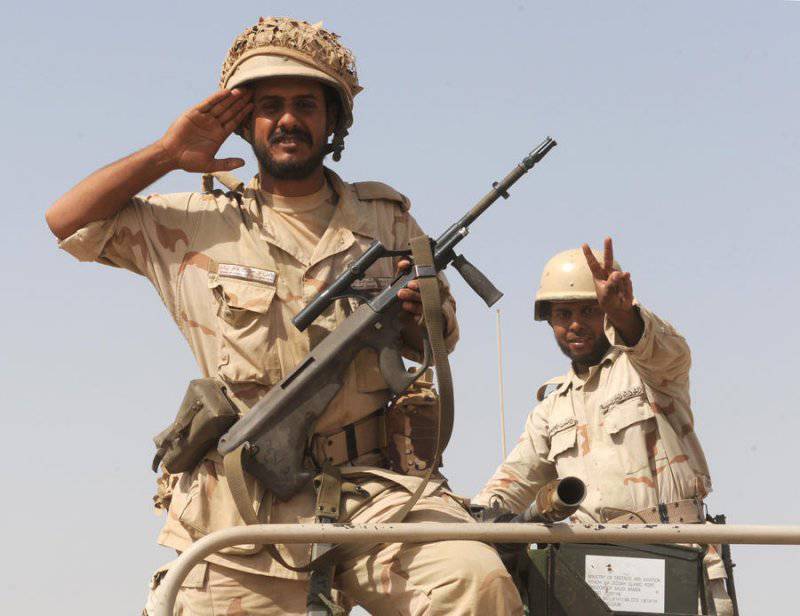 Message alerting the Saudi armed forces came against the background of the impending invasion of the Western coalition in Syria. Earlier Riyadh declared its support for Washington in a military operation against the forces of Bashar al-Assad.
The Saudi Ground Forces Command Center has ordered units to continuously report on their alert status, Arab media reported. In total, the armed forces of the Middle East kingdom serve 142 thousand soldiers and officers. However, ground forces, numbering 80 thousand people, are the main and most numerous type of armed forces in the country. In service with the Arabian infantry is more than 1 thousand.
tanks
, 400 mortars, 170 self-propelled artillery systems, 900 Shahin anti-aircraft missile systems, as well as American-made Stinger and Red Eye man-portable air defense systems.
A statement about the possible invasion of Saudi Arabia into Syria was made by the Jordanian authorities. "The Hashemite Kingdom will not become a springboard for the Western forces," said Jordan's Information Minister Mohammed Mani.
Saudi Arabia may come out in coalition with the United States, Britain, Turkey and Japan, which has recently announced its "concern" about the exacerbation of the situation in Syria.
The Americans promised to launch the first rocket attacks on the country on Thursday, using unconfirmed official information on the use of chemical weapons as a pretext.
weapons
army of Bashar al-Assad. Yesterday, UN specialists took chemical analyzes from the site of the alleged chemical explosion. However, no results of the investigation yet.
Turkey has declared its readiness to join any coalition that will launch an invasion of Syria. The Turkish army has already placed powerful rocket batteries on its southern border, the newspaper Zaman said. Troops and armored vehicles have also been pulled to Hatay province, the newspaper notes.