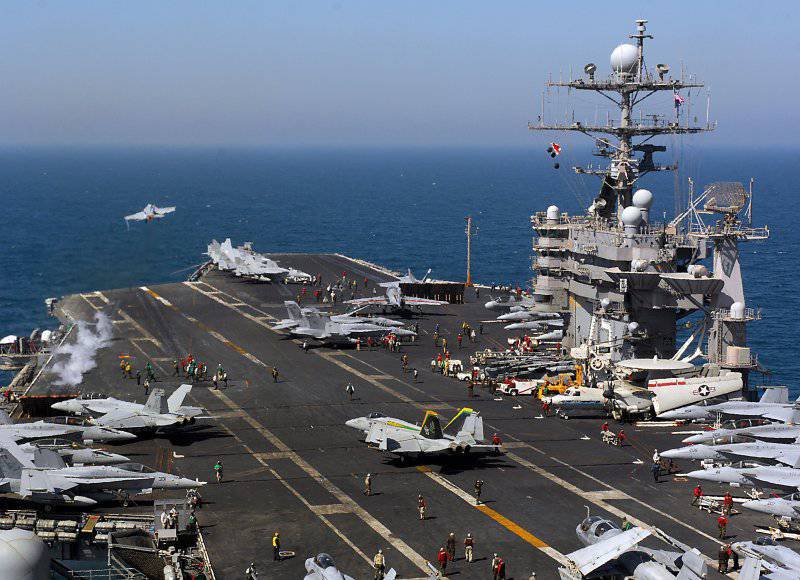 From now on, the US aircraft carriers Harry Truman and Nimitz will be in the Persian Gulf, US administration officials said Wednesday.
According to them, the "Harry Truman" who arrived in the Arabian Sea had to change the "Nimitz", which was planned to be returned to the base. However, his command was ordered to stay.
How much is not indicated. Now the aircraft carrier is in the Indian Ocean, ITAR-TASS notes.
Representatives of the administration called this move reasonable, saying that this does not mean that Nimitz would be involved in a possible military operation against Syria.
Sixth Command
fleet
earlier it had decided to leave the destroyer Makhan in the region, whose term of duty had expired and which was supposed to return to the base in Norfolk according to the plan.
Thus, there are now four American warships equipped with cruise missiles in the Mediterranean. These are the destroyers Makhan, Gravely, Barry and Range.
18 August in the Arabian Sea arrived group of ships in the aircraft carrier "Harry Truman", missile cruisers "Gettysburg" and "San Jasinto", destroyers "Balkeli" and "Mason". In addition to them, in the zone are "Nimitz" and a group of support ships.
The situation around Syria escalated after media reports referring to statements the opposition reported the alleged use of chemical weapons in the suburbs of Damascus.
Long before that Western politicians, including President Barack Obama, called the use of chemical weapons Syrian authorities under direct intervention in the conflict in that country.
US President Barack Obama said he had not yet made a decision about Washington's response to the use of chemical weapons in Syria. State Department spokesman Marie Harf explained earlier that Washington would decide on actions in Syria regardless of the work of UN inspectors investigating the himataki.