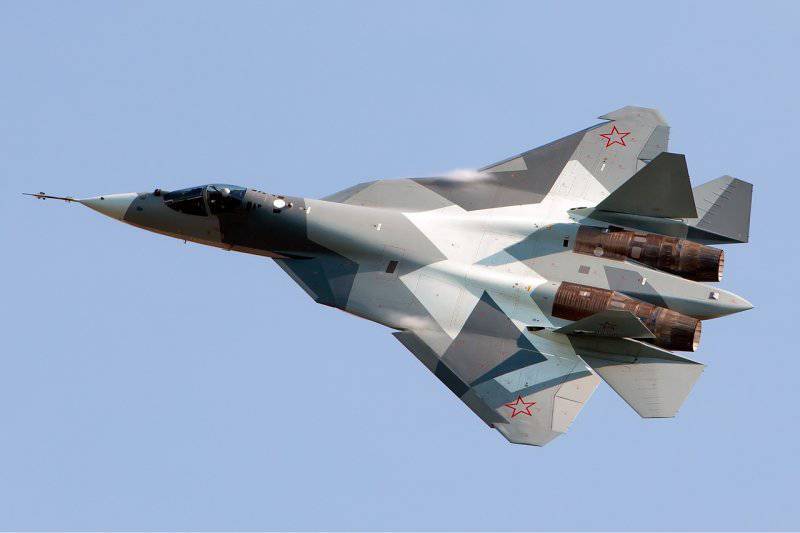 "To create a sixth generation aircraft, you need to conduct a large amount of basic research. Already on the fifth generation, so much of everything new appeared, "the former deputy head of the Air Force for Armaments, Honored Military Pilot Yuri Klishin, told VIEW VIEW, commenting
news
on the development of the sixth generation domestic unmanned fighter.
Russian aircraft designers have already begun developing a sixth generation unmanned fighter, former Army Commander Peter Deinekin, former commander-in-chief of the Air Force of Russia, said on the eve of the MAKS-2013 air show.
In Russia, tests of the fifth generation T-50 fighter are now being completed. Meanwhile, leading European countries, according to analysts, create the fifth generation of combat
aviation
they won't be at all, but immediately go to the sixth unmanned.
"The topic of long-range unmanned aerial vehicles requires further study, especially since the sixth generation of combat aircraft is likely to be unmanned. Naturally, we are actively working on this topic, "Deinekin said in an interview with RIA Novosti.
He stressed that it is impossible to compare, for example, France as a member of NATO, which can buy fifth-generation fighters in the United States and Russia. "We have to do this important business on our own, so it's unlikely that we will be able to jump through a generation," said the former commander-in-chief of the Russian Air Force.
Newspaper VIEW asked the former deputy commander-in-chief of the Air Force for Armaments, Honored Military Pilot of Russia Yuri Klishin to tell more about the features of the domestic fighter of the new generation and how competitive it will be compared to world models.
VIEW: Yuri Petrovich, what is the difference between the sixth generation fighter and the fifth generation?
Yuri Klishin: First, the level of artificial intelligence. Secondly, a higher level of robotization and automation. Also for new models characterized by an increased level of reliability of the equipment and autonomy. Add to this the increased level of all vision equipment, which includes location, optics, infrared radiation, and ultraviolet. And, of course, we can talk about a higher level of noise immunity. That is, the designers are working to ensure that any interference does not disable the aircraft, allowing it to perform the combat mission.
VIEW: Tell me more about how the new fighter will look externally.
Yu. K .: Differently. And now you can see a lot of different fifth-generation aircraft. Some of them are more imperceptible for location, others less, they rely on high-precision
weapon
and so on. Of course, this will be the most silent airplane. And it will be a reasonable combination of cost, efficiency and affordability. Because if you make it "one-time", then such a project, probably, no budget will pull. In a word, depending on the tasks that will be in place, the planes will have different configurations and different sizes. If this is a strike aircraft, then its mass and dimensional characteristics will be higher than, say, if this is a purely reconnaissance option.
VIEW: Periodically there is information that the fifth generation fighter developers are faced with various problems, the elimination of which takes a lot of time. Someone says that the development of the sixth generation fighter has started now precisely because when the fifth one goes into service, it will already become obsolete?
Yu. K .: When creating any aircraft technology, there are problems. Take absolutely any aircraft. For example, А380 was detained for more than a year and a half. And when the Tu-144 was created, then in general the newest technologies were applied, the developers also faced very big problems. However, all the tasks performed. And then these developments were embodied even not only in civil aviation, but also in the military - in the Tu-160 aircraft.
The point is not whether the fifth-generation fighter will become obsolete or will not become obsolete. There must be a transition period from a manned vehicle to an unmanned vehicle. Yes, now obsolescence is happening faster. Therefore, you need to create a technique that does not have long calendar life, but has a large resource. We used to have an approach on 20, on 30 years of service of the aircraft. Su-27, for example, already 30 years in the ranks. So it will not work.
Rather, it is necessary to talk about the concept of training aircraft, which have a large resource and a short service life. He should fly off in three shifts, work out his output resource, and then he should be thrown away and take a new one. But talking about obsolescence is impossible. The piloted vehicles themselves will not become obsolete, they will be used for a long time, since this is a reliable, efficient and reusable technique.
VIEW: If we compare the new fighter with world analogues, how competitive is the domestic version?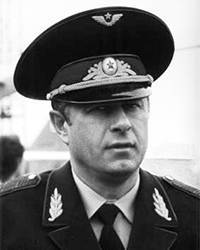 Yuri Klishin spoke about the advantages and disadvantages of the new technology.
Yu. K .: In all respects it is competitive. If earlier we were somehow lagging behind in terms of the development of avionics (avionics), now we have already caught up. It is very difficult to get ahead, even to the Americans or anyone else. At the same time, we have developments that by some parameters exceed the level of other countries.
VIEW: The fact that the fighters of new generations want to make unmanned - this is a modern global trend? Do you think drones will eventually become more than manned models?
Yu. K .: Everything will depend on the doctrine and concept of the development of the armed forces. If it is there that the bet is placed on robotization, then drones will prevail. It all depends on politicians of all countries of the world. But, indeed, the movement against human participation in hostilities is spreading across the globe. Remember the mass demonstrations against the Vietnam War, our experience of the war in Afghanistan, from where we constantly brought cargo-200 ... Human life is becoming more expensive. In addition, a lot of money is needed to train a high-class pilot.
VIEW: How will the unmanned fighter be integrated into the existing control system in the Russian army? Are problems with this expected?
Yu. K .: Let us take, for example, the C-300 or C-400 air defense missiles. The level of integration there is such that he gave them precise target designation, they flew out, hit targets, the question was closed. If we have learned to integrate into the missile control system, why should problems be with UAVs? I think we will pass this stage quickly. Now there are a lot of developments that exist in parallel for attack aircraft, and for the army, and for the drone.
VIEW: For exactly what purpose is designed sixth generation fighter?
Yu. K .: This is a multi-purpose aircraft for hitting various targets: land, sea, air, mobile, etc.
LOOK: And what stealth technology in it will be applied?
Yu. K .: There is a whole range of technologies here, each has its own pros and cons, from all sorts of coating options with different materials to a different configuration.
But we also remember the experience of the hostilities in Yugoslavia, when our anti-aircraft missile system shot down the vaunted American F-117. That is, there are technologies that allow you to define these "invisible objects." There are many such options now, and each designer chooses what is suitable for the realization of his idea.
VIEW: Leading European countries want to step over one stage and instead of creating fifth-generation fighters, they plan to go straight to the sixth, unmanned. What do you think about it?
Yu. K .: Here the leader is France - she was the first to announce this. But I believe that in order to create a sixth generation aircraft, it is necessary to conduct a large number of deep fundamental research. Already on the fifth generation, so much of everything new appeared - the same artificial intelligence, which we still need to learn how to use correctly. Therefore, I think that these countries still lack the willingness to determine what constitutes the sixth generation.