All that is needed to shake all of Israel is one missing soldier. The unit Eitan (unit for the detection of missing soldiers) monitors all attempts to find the missing soldiers in Israel, taking full advantage of the technological advances of UAVs (unmanned aerial vehicles). The new course, which takes place twice a year, trains UAV operators to act in such delicate situations. Dozens of Isaril Air Force maps, work plans and research projects are scattered on the table of Major Yoav, now a civilian in the Eitan unit of the Israel Defense Forces. A small photo of Guy Heber, the IDF soldier missing in 1997, is attached to a corkboard on the wall. The abduction of Israeli soldiers, living or dead, has always been the goal of terrorist organizations.
History
shows that the state of Israel is ready to go to great lengths to return its soldiers, even exclusively for funeral purposes.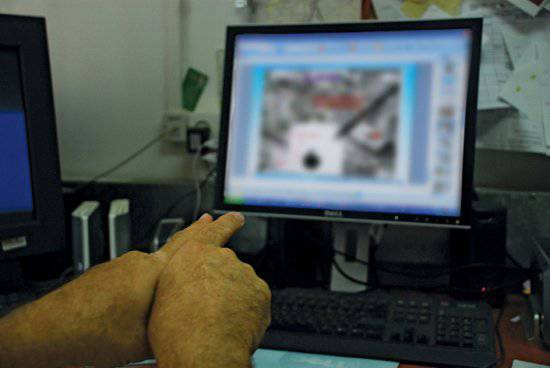 AOI Stimulator
"We must act as quickly as possible as soon as it is established that the soldier was missing. Whether abduction or on the battlefield, we must find and return the soldier home," said reserve major Yoav. "The immediate detection of a soldier immediately prevents a family, national and international crisis arising in the future."
In the new course of the Israeli Air Force unit, Eitan is training the UAV operators to "be the eyes" of the IDF in the sky over enemy territory in order to prevent another attempted abduction.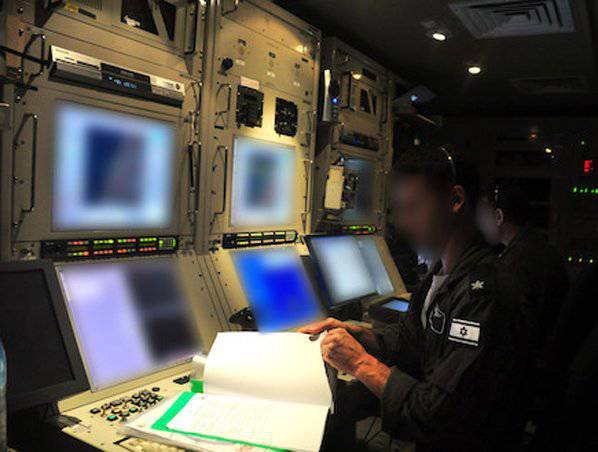 The IDF's UAV operators
It all started with two research papers written by reserve major Yoav, along with reserve major Chen, a UAV operator and a specialist in locating missing persons. For years, reserve majors Yoav and Chen have written several articles related to UAVs and their role in tracking abductions.
"The conclusion from these works is extremely simple: let's use existing technologies as best as possible to track and find the missing people," explained Major Stock Yoav. "Eitan's task is clear: to ensure the 12-and zlachnye coordinates of the missing person, dead or alive. At least, this allows us to explore the enemy's territory and narrow the search for missing people. This also allows us to explore places that are not accessible without a UAV."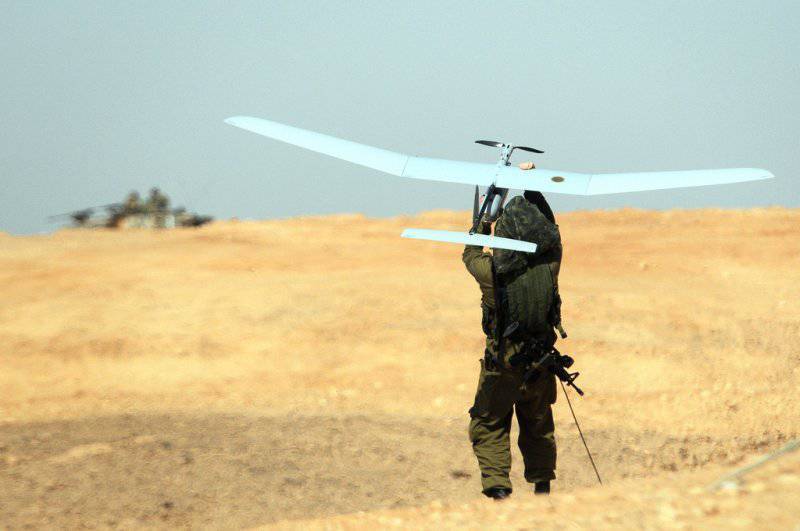 UAV
Stock Major Yoav describes a definite conclusion that suggests itself from these two articles: "When someone is buried, a grave mound arises. Later, this mound takes on a very definite shape that can be seen. In addition, we learned that when someone digs a grave , soil and seeds are mixed. A mound has a greater amount of moisture. Moisture and mixed seeds result in a unique effect which results in the vegetation on the hill different from the surrounding natural vegetation. These findings helped us to find Dana B nneta (Israeli teenager was killed in 2003 year). "
Another obvious advantage of the UAV are its sophisticated cameras. "The UAV is equipped with a thermal camera that provides high resolution and quality," explained Major Stock Cheng. "Thermal technologies allow further analysis of the terrain. So we can mark suspicious areas for further thorough research. Our task here is to get to the soldier before the terrorists do."
AOI Training Course on Missing People
After being discharged from the army, Major Reserve Cheng made sure that he was able to transfer his knowledge to other UAV operators in the squadron. "This is not the type of task we face on a daily basis and is very different from the usual tasks of finding missile launchers," said reserve major Meir. "Fortunately, this does not happen very often, and the idea to formulate a whole course of study came after an understanding that there is a significant knowledge gap in this area."
Thus was created a two and a half day course. At the end of the course, a practical workshop is held in which the Israel region is chosen to simulate a battle and where, among other things, UAV operators have to determine simulated burial sites.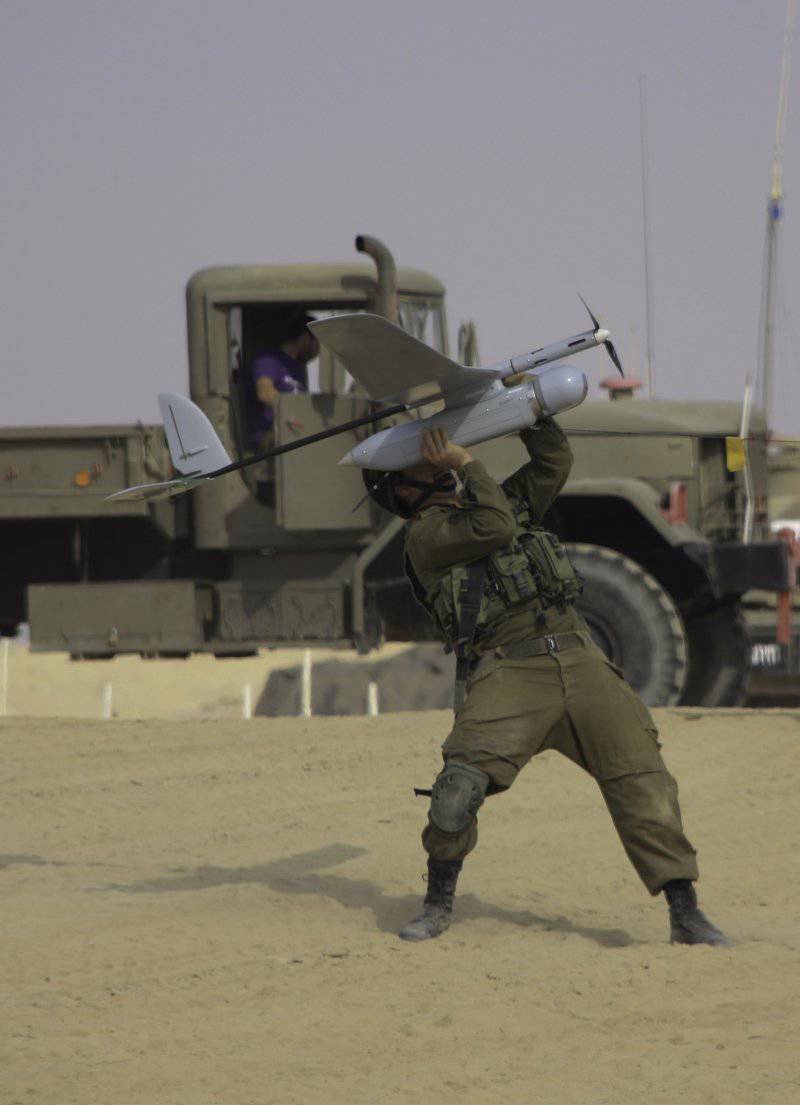 AOI soldier
"There are several expected scenarios for missing: tourists are lost in the desert, the pilot leaves the plane, kidnapped by terrorists or wounded on the battlefield," describes the major stock of Oz. "One of the objectives of this course is to create a protocol in accordance with which you can act on any of these scenarios."
From a different angle
Operators report that in addition to gaining knowledge on how to deal with emergency situations with missing people, a special course improves their level of professionalism as they acquire new skills in analyzing aerial photographs. "We are teaching operators how to extract more information from the picture they are observing," explained reserve major Cheng. It is planned to conduct the course twice a year. Since everyone takes this very seriously, everyone hopes that the skills gained on the course will never have to be applied in real emergency situations.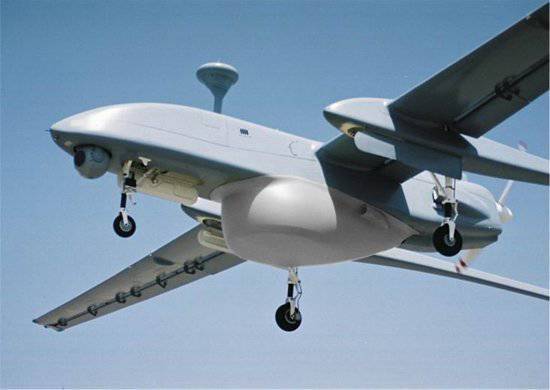 Skylark