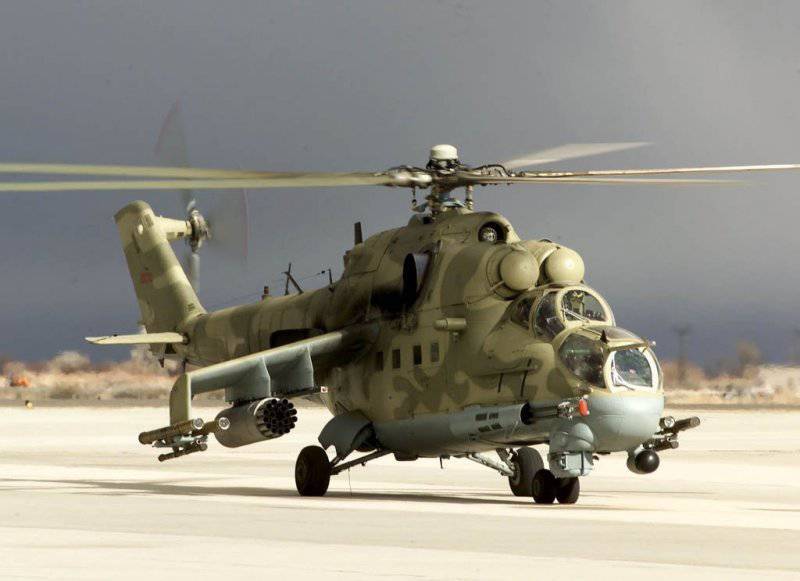 Uzbekistan intends to improve the fleet of Russian-made helicopters by modifying them to use night vision goggles (NVG).
Tashkent is upgrading Mi-8 and Mi-24.
Retrofitting may affect the 16 military transport Mi-8 and 16 drums Mi-24, the cabins of which will be adapted to the third-generation ONV. During the International Aviation and Space Salon 2013, it is planned to agree on specific solutions. The Russian and Uzbek parties are cooperating in the maintenance and repair of Russian-made helicopters through the Uzbek-Russian joint venture UZROSAVIA LLC (Uzbekistan), which signed a corresponding agreement with the holding company Helicopters of Russia in 2009 Moscow. This agreement provides for the coordination of activities between the two companies on the comprehensive servicing of Russian-made helicopters in Uzbekistan and other countries of the Central Asian region. The term of the contract is five years with the possibility of renewal. UZROSAVIA has successfully repaired the Mi-1993 and Mi-8 helicopters since 24. Where the Uzbek helicopters will be modernized and their CIA cabs will be adapted in Russia or Uzbekistan, the parties will determine in the process of negotiations. The joint venture was established on the basis of an agreement between the governments of the Republic of Uzbekistan and the Russian Federation on cooperation in the creation and activities of the Uzbek-Russian joint venture UZROSAVIA LLC from 7 in March 2007 on the basis of the Chirchik Aviation Repair and Mechanical Plant (CHARMZ) - a subsidiary of GAO TAPOiCH. The main activities of the joint venture UZROSAVIA are the repair and modernization of the Mi-8 and Mi-24 family of helicopters, the production of spare parts, and the repair of other special-purpose equipment. The founders were from the Uzbek side - CHARMZ and the state enterprise Uzmakhsusimpeks, from the Russian side - Rosoboronexport OJSC, OPK Oboronprom OJSC and Novosibirsk Aircraft Repair Plant OJSC. The NVG are designed to observe the helicopter behind-cabin space at night in order to enable take-off, piloting at extremely low and low altitudes, search and detect objects, land on unlit areas and conduct rescue operations. They are made in the form of two monoculars that provide stereoscopic vision, and have adjustments for adjusting to the individual anthropometric features of the pilot, which creates comfort of observation and increases flight safety. Points are set on the helmet, in particular, ZSh-7В and its modifications.