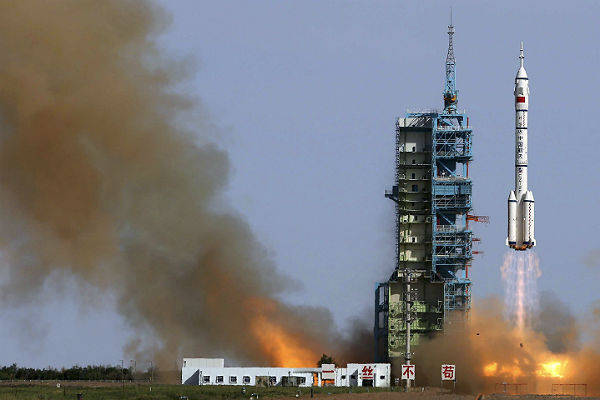 Chinese military are testing three small spacecraft, which are part of a secret anti-satellite system, according to US media, citing sources.
Three satellites were launched on July 20. Later, the spacecraft conducted unusual maneuvers in space, which may indicate that the Chinese are preparing to create space
weapons
against satellites, writes The Washington Free Beacon, citing an official familiar with intelligence reports on satellites.
One of the satellites was equipped with a retractable lever capable of damaging orbital satellites.
The source of the publication described the appearance of these satellites as "a real problem for the national defense of the United States." According to him, the three satellites are a single system, "the one equipped with a manipulator is of the greatest concern." "This is part of the Chinese Star Wars program," a source said.
"The retractable lever can be used for a number of things: to knock off the course or capture other satellites," the publication quotes the word of an anonymous official.
According to him, three satellites can also carry out maintenance or repair of orbiters.
For the first time, information about the maneuvers of Chinese satellites was published in a private blog of researchers who observe the movement of satellites in near-Earth space. According to their data, one of the 16 vehicles of August lowered its orbit by about 93 miles. He then changed course and approached another satellite. The two vehicles reportedly passed within 100 meters from each other. The author of the post then suggested that it could be military exercises. Source The Washington Free confirmed that the Chinese have tested anti-satellite weapons.
The Chinese probably tested the satellite's ability to intercept, damage or destroy orbital satellites, a US official said.
The Pentagon has not yet commented on information about Chinese satellites.
The source said the Obama administration keeps information about the Chinese anti-satellite program a secret as part of its policy aimed at "minimizing the threat to US national security."
"The administration does not want the American people to know about it, because the publication of these data will require an increase in defense budgets," said the source.
Recall, the first successful test of its own anti-satellite weapons, China held 11 January 2007 of the year. Then, the Fengyun FY-1C meteorological satellite, located in a polar orbit at an altitude of 865 km, was hit by a direct hit by an anti-satellite missile. The rocket was launched from a mobile launcher at the Sichan cosmodrome and intercepted the satellite on a head-on course.