Norway is a country of the type with the highest standard of living ... Do you think this is paradise?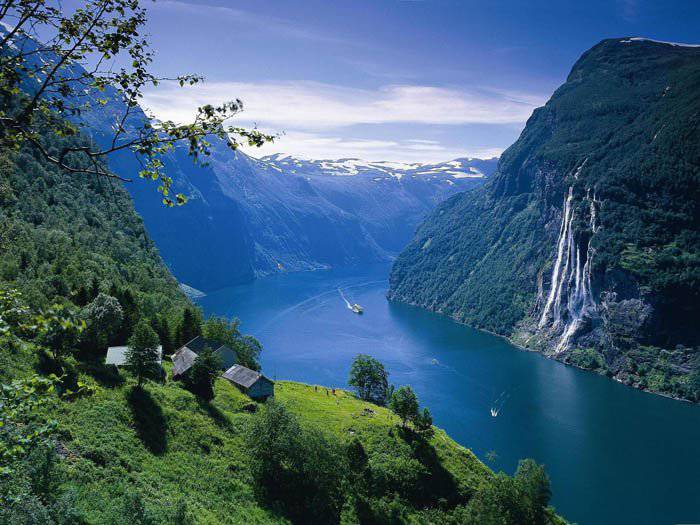 Irina Bergset reports. Norwegians, the former serfs of Sweden and Denmark, received their artificial language in 1905. There is no science and culture. Doctors - almost all emigrants. Schools in Norway before the 7 class are taught the alphabet and math score. Chemistry, physics, geometry, biologists, etc. are not taught ... University of Oslo - the level of teaching - Russian college.
In schools and kindergartens, children are not fed ... Having toilets in their houses, the Norwegians still go to the corner of their home ...
But the worst thing is the prosperity of homosexuality, pedophilia, incest (in Norway, the marriage of blood brothers and sisters is normal). Officially accepted 30 forms of marriage!
But even more terrible is the Norwegian juvenile justice, consisting of lesbians, feminists and other perverts.
Do you know the name of the ministry in charge of children's affairs in Norway? Ministry of Children and Sexual Diversity.
You force the child to wash hands (!) - the child is taken away. Forcing a child to learn and do homework - the child is taken away. You make me teach poetry and play music for more than 20 minutes a day - the child is taken away ... I did not teach by the 7 years of masturbation - the child is taken away. About shouts and slaps - they take away immediately. Children are even taken away on request. Emigrant children are sooner or later taken away from everyone. Do you know the reason for Breivik's revenge on the ruling party? Not Islam ... It was taken away by the service of "protecting children", in the adoptive families he was repeatedly raped ...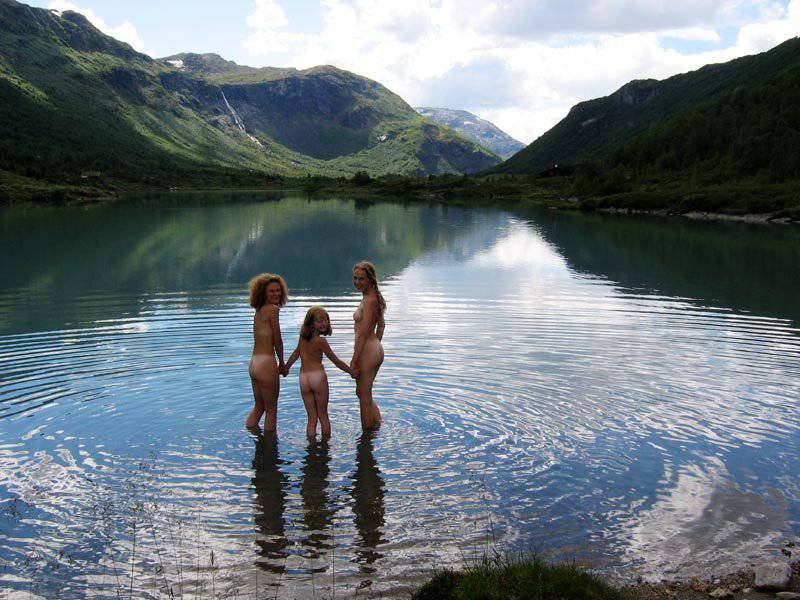 Irina Bergset also took away both children. As it happened, any sensible person will be shocked. Fortunately, one child was stolen from a Norwegian child concentration camp by a Polish detective, the other is still in the hands of Norwegian juvenile men ...
In Norway, pedophilia is a disease, a diagnosis with this name is available in the international registry of medical diagnoses. In this regard, the Norwegians suffering from pedophilia, receive in punishment a small prison term, which varies from several months to several years, sometimes conditionally.
In exceptional cases, which fell into the press, those accused of pedophilia received up to 10 years of imprisonment.
Under the law of Norway, all children who have been subjected to pedophilia are obliged (!) To go on dates to places of detention to their rapists.
Cases where a child at a hearing confirmed that he is being sexually harassed by his father are ubiquitous. However, since no other evidence was found, and the father himself denied everything, the court found the mother mentally unbalanced. As a result, the custody of the son was transferred to the father, and the mother was allowed to see the child twice a month under the supervision of the guardianship ...
In Norway - one of the first countries in Europe - the government has already approved and introduced "alternative" kindergarten education, which fully corresponds to the sexual diversity of Norwegian society.
The Norwegian authorities openly declared that they would oppose the "old" gender roles in every possible way and have already introduced teaching children in Norway in schools and kindergartens as gender-neutral (traditional girls and boys were abolished, as well as traditional mom and dad).
City of Bergen, Norway. May 2012 of the year. Small children participate in the gay parade. There is a suspicion that children do not understand at all why they came out, and why they are used ...
Norwegian kindergarten workers have already been asked to use illustrated children's books with completely different adventures than traditional stereotypes. Examples include books on topics where princes fall in love with princes or where princesses boldly save princes from great danger. Another example of a new type of children's book will be the king, who instead of managing his kingdom, will spend time in a special way with the children.
The Government of Norway fully supports such a restructuring of teaching in Norwegian schools, and among other things, supports the Reform Fund and the Resource Center for Men, which was created by former Minister for Children's Affairs Lysbakken and gender researcher Jørgen Lorenzen. Shortly after Lysbakken resigned as minister, he introduced 13, 5 million crowns to this foundation for the promotion of a new sex-education program in kindergartens and schools in Norway.
With this money, in full compliance with the reform, 1500 printed first copies of the new teaching materials, which were presented to children in kindergartens throughout the country and showed the Norwegian children "more broadly and in detail the sexual diversity" of Norwegian society.
The Norwegian government fully supported the sexual reform of teaching children in kindergartens and schools, allocating 150000 thousand crowns for this. In addition, the fund for promoting sexual diversity among infants will receive an additional four million crowns annually from the Ministry of Children's Affairs and the Protection of Equality of All Types of Sexual Diversity of Norway (this is one ministry).
Former Minister for Children's Affairs and the Equality of "Sexual Forms" - Audun Lysbakken does not hide his orientation and the fact that he wants to form children in Norway in his own image and likeness.
The goal of the report prepared by the European Parliament Committee on Women's Rights and Gender Equality is to expand the concept of gender identity to a child. Norwegian projects promoting sexual diversity in kindergartens have similar goals. Homosexuality should be taught in kindergarten as a form of experience and knowledge. "Sexual diversity" should be visible to children. Children should learn that it is "normal" when your parents are gay and lesbian ...
As special educational books for children in kindergartens and schools instead of classical ones, new books about gays and lesbians were recommended ...
Critics warn that if "the EU carries out its intentions seriously, then millions of children will be deprived of the pleasure to read books of classic children's literature, because there they show mom and dad in the traditional role" ...
The article concludes that the goal of the Norwegian Ministry of Children's Affairs and Sexual Diversity is to rally the Norwegian society ...
No comment ...