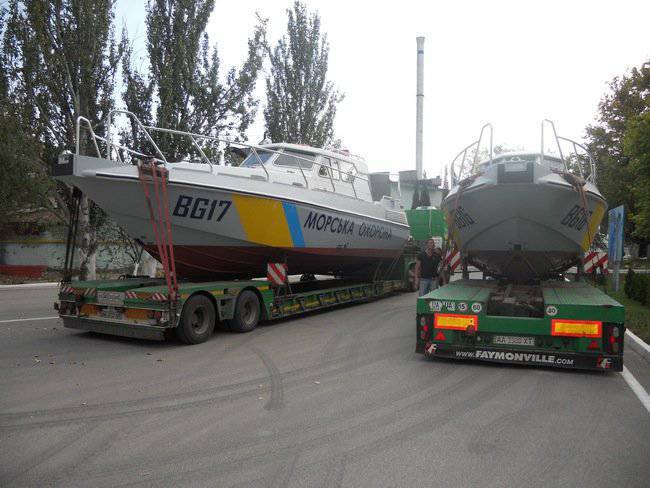 Ukrainian-made military boats will help strengthen the position of Kazakhstan in the Caspian Sea. This was reported to UNN by the director of the Center for Army Research, Conversion and Disarmament, Valentin Badrak.
"Ukraine is already cooperating with Kazakhstan in the naval area, in particular, our country has previously sent a batch of patrol boats to Kazakhstan. In addition, Kazakhstan intends to seriously develop its military capabilities in the Caspian Sea, and Ukraine, in turn, having relevant enterprises and scientific and technical developments, can become a powerful partner of this country. For example, our enterprises have significant experience in creating low-tonnage military boats. And besides, Ukraine has excellent new developments in the field of weapons for ships th ", - said V.Badrak.
He stressed that in the 2013 year, Ukraine had already sent a consignment of weapons to ships to Kazakhstan, which indicates the development of naval cooperation.
As previously reported, in May, Kazakhstan launched the Oral rocket-artillery ship in Kazakhstan.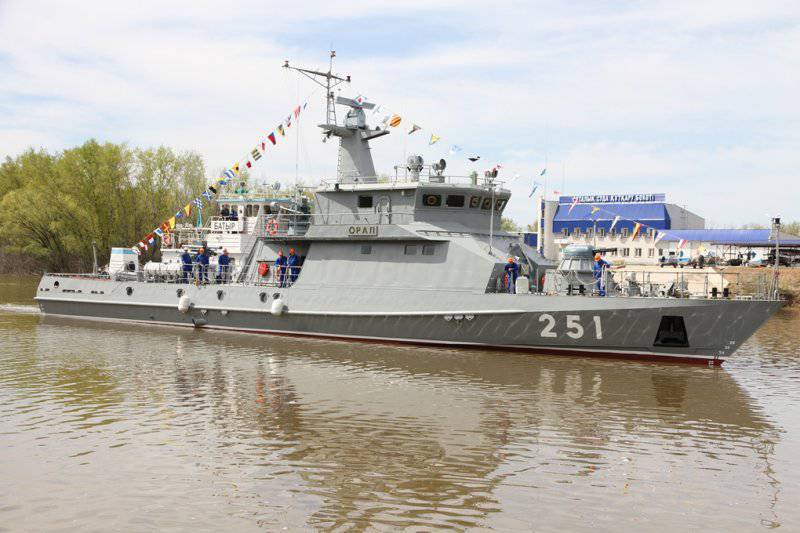 X-NUMX-mm AK-30 artillery mounts, as well as two development complexes of the Ukrainian State-owned enterprise "State Luch" Kiev design bureau, the "Arbalet-K" turret launcher with Igla anti-aircraft missiles, are installed on the "Oral"

and the Barrier-VK missile system with laser-guided LCD-2B anti-tank guided missiles,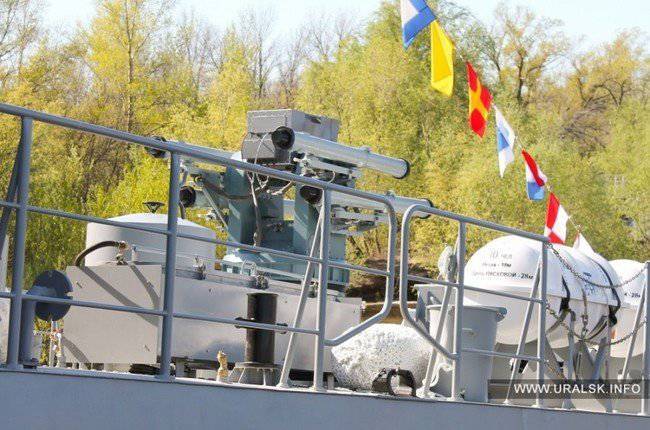 as well as the Ukrainian weapons control system "Cascade-250".
Recall that the 4-th meeting of the intergovernmental Ukrainian-Kazakhstan commission on military-technical cooperation was held recently in Astana.
During the meeting, issues of the development of a bilateral military-technical cooperation in armored vehicles were considered,
aviation
, naval and space spheres, as well as issues of interaction between special exporters, military-scientific organizations and military missions of countries.
Sources:
http://ukraineindustrial.info/index.php/ru/news/37-machinery/646-ukraine-168
http://www.sdelanounas.in.ua/blogs/34123