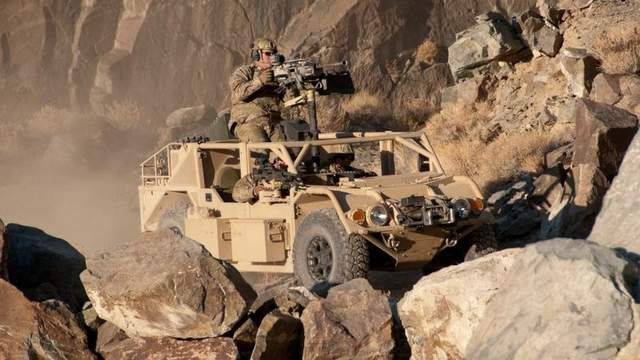 Against the background of information on reducing the number of new military ground vehicles being produced, the US Special Operations Command signed a contract with General Dynamics Ordnance and Tactical Systems for at least $ 562 million under the Ground Mobility Vehicle (GMV) Land Mobile Vehicle program.
The Special Operations Forces Command (SOCOM) has announced its intention to acquire 1297 GMV vehicles in order to replace the current Humvee 1072 based GMV vehicles. Defense News reported in May that the Special Operations Forces Command plans to spend about 24 million dollars on this program as early as 2014 in the fiscal year to purchase the first batch of 101 vehicle at $ 245 000 per vehicle.
The current GMM manufacturers, AM General and Navistar International, will face the greatest losses. These companies are looking for other business opportunities after the Humvee and MRAP purchases are completed. Oshkosh Defense was excluded from the competition in January of this year, as a result of which she filed a protest, which she withdrew in April.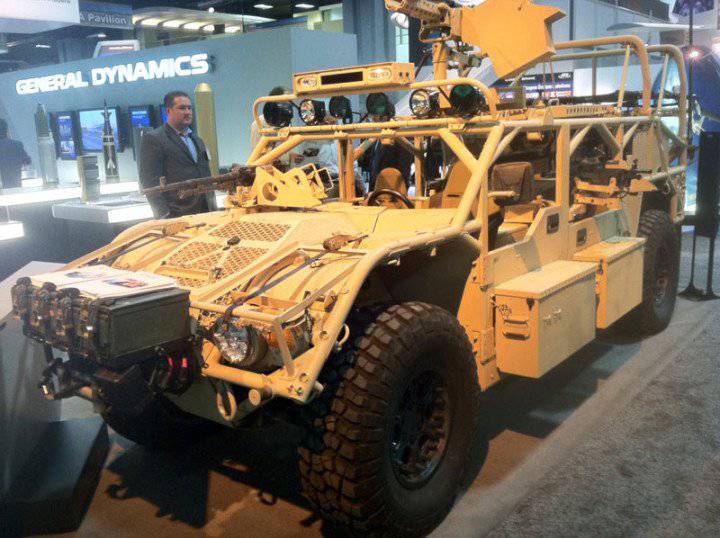 The technical specifications issued last year indicated that GMVs should weigh less than 3200 kg, be able to carry up to seven fighters and transported in a Chinook M / CH-47 helicopter.
In the current contract notice, the government announced that it plans to spend $ 14 million already in the 2012 and 2013 financial years for research, testing and evaluation of GMV.
It is expected that the delivery of all GMVs will be completed by September 2020.
The command of special operations forces also stated that there is a need for even smaller vehicles that can fit in the V-22 Osprey cargo bay. On April 5, the Command issued a request for applications for the program, which involves the creation of lightly armored vehicles capable of driving into the cargo compartment of the Osprey hoverplane, as well as unloading themselves and starting to fire within 60 seconds after unloading.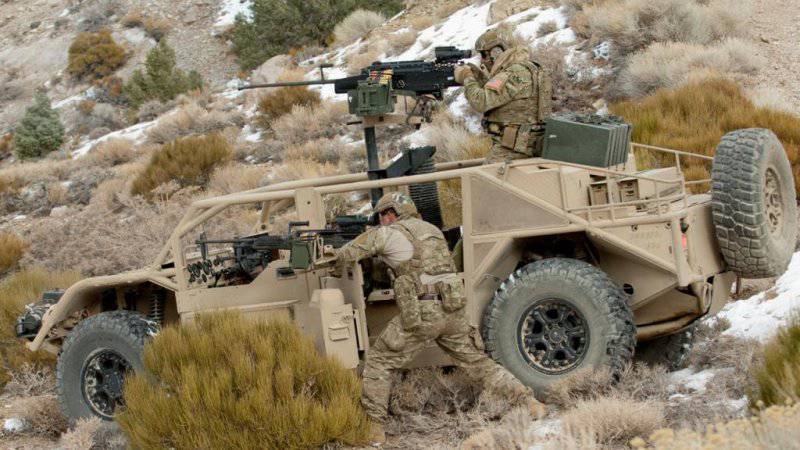 Funding for this program will be budgeted for the 2015 year, representatives of the Command of Special Operations Forces reported this spring, and that the industry has already begun to adjust its plans to meet the demands. The Air Force Special Operations Command will begin to conduct prototype combat assessments in 2014.