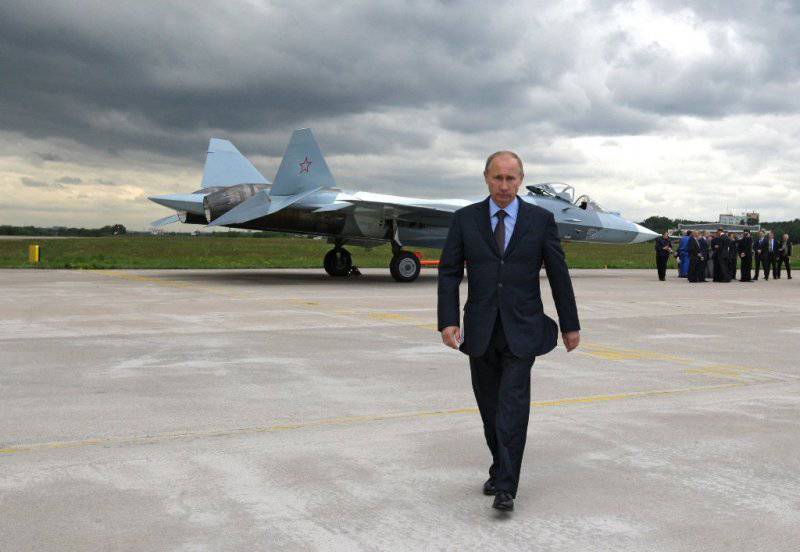 Russian answer ...
Russian aircraft designers are actively working to develop sixth-generation fighter jets, which will be unmanned, said Army General Peter Deinekin, former commander-in-chief of the Air Force of Russia, on Monday.
"The subject of unmanned aerial vehicles of a large radius of action requires additional study, especially since the sixth generation of combat
aviation
most likely to be unmanned. Naturally, we are actively working on this topic, "said Deinekin, RIA reports.
News
».
Thus, he answered the question why Russia, with great delay from the USA, is developing the fifth generation fighter T-50, and does not immediately start creating the sixth generation, bypassing the fifth.
He stressed that it is impossible to compare, for example, France, as a member of NATO, which can buy fifth-generation fighters in the United States and Russia.
"We have to do this important business on our own, so we're unlikely to jump through a generation," said the former commander-in-chief of the Air Force.
In Russia, tests of the fifth-generation fighter T-50 are now being completed. Meanwhile, leading European countries, according to analysts, will not create the fifth generation of combat aircraft at all, but will immediately switch to the sixth unmanned aircraft.
Recall, the fifth-generation fighter T-50 will be presented at the MAKS-2013 air show, which will be held in Zhukovsky near Moscow from August 27 to September 1.
As previously reported, state tests are now undergoing four such machines. The first flight of the T-50 took place in January 2010 of the year, the first public display - at MAKS-2011.
It also became known that the T-50 will begin to be equipped with fundamentally new engines of the fifth generation of the second stage by the end of the decade.
Here about the concept of an unmanned fighter cruise missiles