Life in the wild is merciless and full of danger. For millions of years of life on Earth, evolution and natural selection have left on our planet only the most powerful and adapted to the natural selection of animal species. One of these animals in our area is the Common Toad. This species of amphibians has in nature many natural enemies, however, at the same time, the population of the Common Toad does not decrease. The only way to protect against predators that the Toad can use is a patronizing masking color that makes it virtually invisible in its natural habitat. Millions of years of evolution have done their job as well as possible.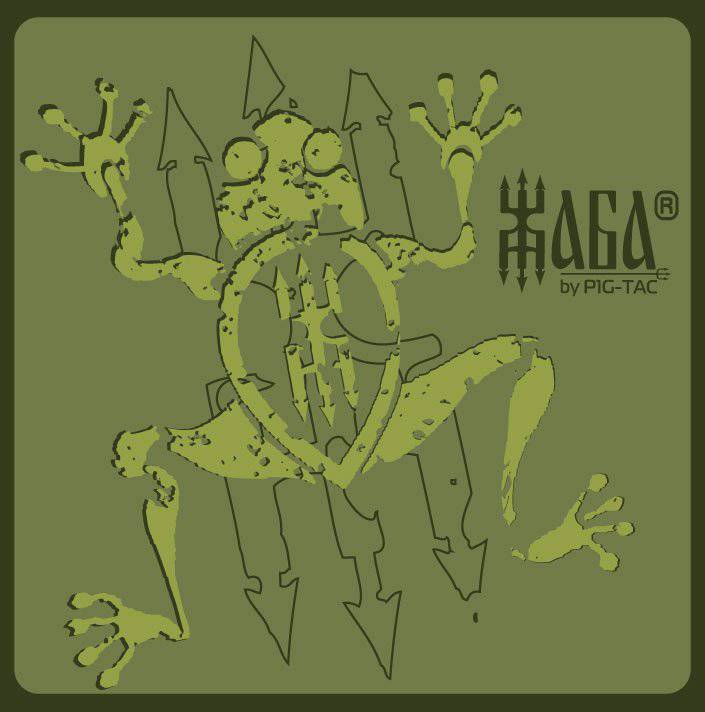 In 2012, the Ukrainian military field brand P1G-Tac began creating its new universal camouflage, based on the study of various natural patronizing masking patterns of animals. Camouflage was developed for field use in the steppe, forest-steppe and wooded areas of Ukraine in the warm season. In the process of creation, modern software was used, allowing to simulate various conditions for lighting a camouflage object and the surrounding landscape in three-dimensional space in real time. For 3D camouflage modeling and virtual tests, video and photo materials of landscapes typical of various regions of Ukraine were collected. Virtual testing and finalization of the final design and camouflage colors lasted for almost a year. Also, when creating a camouflage pattern, the conditions of mass production of clothing and field equipment were also taken into account.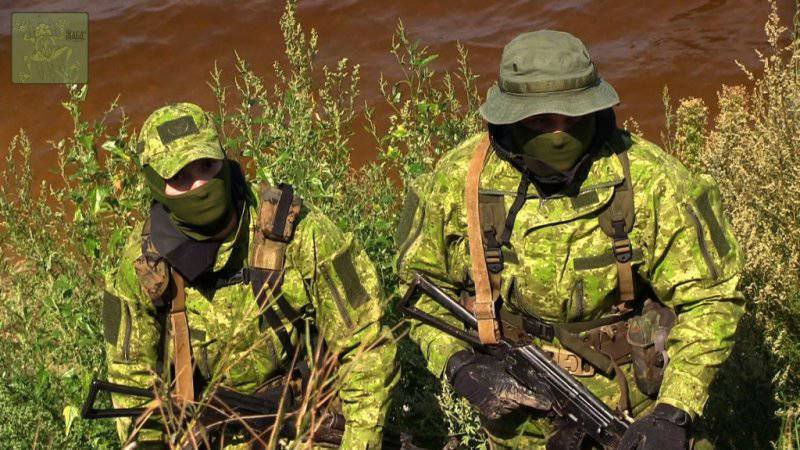 As a result of this work, an ideal camouflage for the territory of Ukraine, called the "Toad," which successfully camouflages a human figure in almost all landscapes with vegetation and at any distance of observation, has turned out.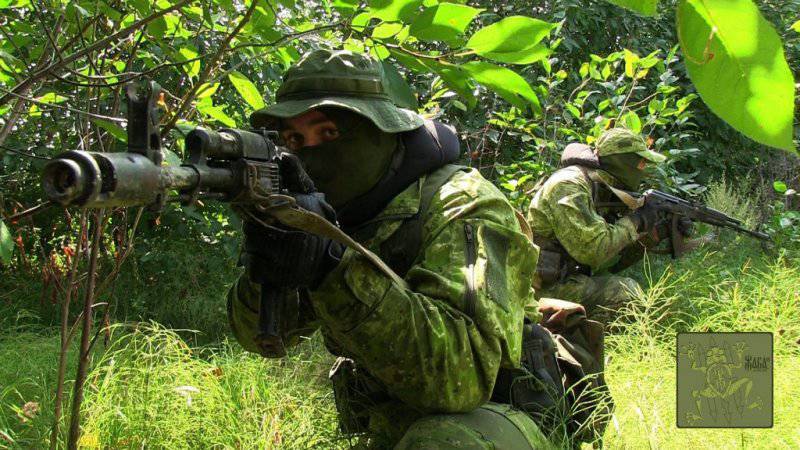 Camouflage "Toad" is an adaptive camouflage, the design of which is maximally saturated with the color gamut of potential places of use. As a result of this, getting into the color wave in the range from the background object to the observer, the background colors begin to appear on the camouflage, which ideally camouflages a person against the background of the environment. With the help of such inherent properties of the picture, "Toad" easily adapts to various conditions of vegetation and landscape, camouflages and does not unmask the human figure.
Whatever form the field clothing would be and whatever equipment would be worn over the clothes - the saturated pattern of the "Toad" turns a dressed and equipped person into a single, well-camouflaged object.
A lot of positive feedback from the operators of special units confidently confirms the successful work of camouflage "Toads" in real combat conditions.