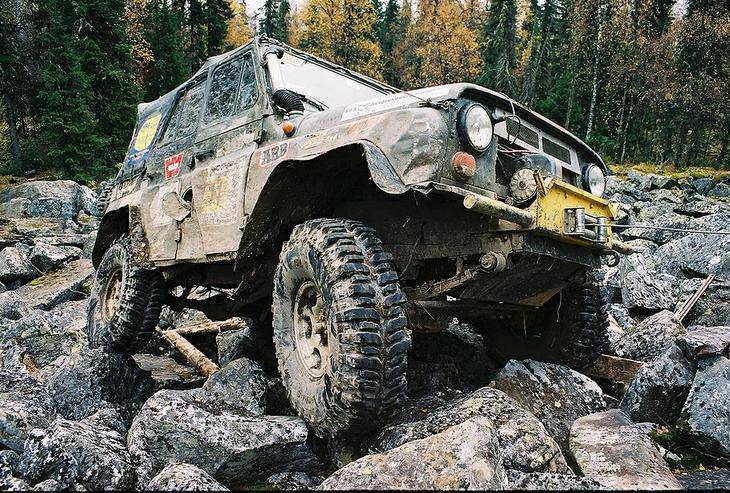 Part of 2. Rear Front - older brother
Before we proceed to the promised continuation, traditionally a few words about the discussion of the first part. I will consider what seemed to me interesting reviews.
Well, of course, thanks to everyone who supported (no matter, in whole or in part). Insanely glad that the defenders of OUR GREAT MOTHERLAND are not yet extinct! Now about the reproaches.
I want to give a couple of lines to Vladimir Ilyich Lenin, since one of the readers too unflatteringly responded to my intention to call St. Petersburg exclusively LENINGRAD. The fact that Lenin took the money from the German General Staff has yet to be proved (more precisely, it is not necessary, that way we will get bogged down in letter-writing). Let's say this, if you carefully read what you can find on this topic, you will understand - all the evidence is indirect! Okay, let's take, and what? - I ordered something not to please the Germans. About the collapse of the front, the Bolsheviks do not even want to hear !!! - He was without them by 1917 (when Lenin was still in Switzerland) had long been ruined. And then continuing the war would mean death for Russia. As for the Brest Peace, Lenin, it seems to me, had long known about the upcoming revolution in Germany and understood that such a world could soon be broken, which was successfully done on November 13 of the 1918 year. Very far-sighted decision, I think. Well, 15 made peace in March, and already 13 in November, the text of the agreement was thrown into the oven, wasn't the salvation of the country worth a little more than six months of patience ?!
The second. Do not be Lenin, do not be October-Russia would remain LAPOTNAYA !!! Yes, a truly strong, industrial and educated Russia-USSR became under Stalin, but Lenin started it. Who knows, stay alive, maybe even softer all the further passed. Anticipating the cries that Lenin, they say - the envoy of Kagal, I say, is nonsense !!! Jewish blood in it - ¼, and that - from the maternal side, and according to the father Russian, Ulyanov, according to our Russian traditions, the father gives the child a surname and nationality. Finally, the third. The name Leningrad is not only the memory of Lenin, but also the memory of a city that survived the blockade, survived and won! By the way, my second grandfather (on the maternal line) survived the blockade among the inhabitants of this heroic city. The last about Leningrad. Is it the case that the second largest city in the country is called in German. And about the bastard-Peter, I promise to write to you, so that the eyes and ears are washed.
Someone else wrote, they say, "we went through all this and what was the use of it?" - What is the point ?! - A free education - no sense ?! And free apartments, medical care - no sense ?! And the fact that, I repeat, the country from the lapotno-carting for the FUNNY 11-12 years has become a POWERFUL industrial - also not a good thing, do you think ?! Why the war started so badly and why everything began to fall apart in 80 of the last century - a separate question, I will say straight away, and requires, again, a separate article. And do not cry about how "life was good in Russia" before the revolution and about the genius creator of Stolypin's "tie", and even more so about the noble "Romanovs" (here, unlike Lenin, Russian blood was small-small, 1 / 32-th counted in the bloody Nikolashka-rags). Those who wrote this way, either blind, or use this 90's ravings for an excuse to cover the truth to ordinary people! Like this.
Sorry for such a long introduction. We continue ...
Industry!
Exactly so, with an exclamation mark, for it and only it can be the locomotive of a great power. In addition, we must not forget that in the event of war, the victory in the rear "forges".
Today the schoolboy knows that in the industry everything is very bad. For real (and then, in violation of safety) only the mining industry works. A sign of a strong economy is the emphasis on READY goods, i.e. production of a full cycle should be at home, and abroad to drive its products.
Sorry for such common truths, but here you can't explain otherwise. And now let's think together about what kind of industry Russia needs, first of all, to rise to its feet, and maybe create it from scratch?
As always, all ingenious is simple! The rule at the kindergarten level: do what works well. And the second rule: if you want to sell for sure, produce something that no one else has thought of. And what are we doing well? - Right,
weapon
! Moreover, from time immemorial. By the way, here I will return to the first part of my article. I forgot one more important source of initial funds to indicate. Why not try our country to sell ALL obsolete weapons, which our army certainly will not use? - They may not buy expensive, but most importantly - they will buy! Is it better that all this good rot and rust further. I am deeply convinced that having sold everything to Africa
Tanks
T-64, MiG and Su of old models, the same Mi-8, perhaps some Mi-24, we can build a new plant, or even build a city near it. The military industry is the traditional nurse of Russia! And do not care about all international restrictions! As much as we want, we sell as much. There is only one caution - the possible remoteness of the buyer from our borders (I hope that military people do not need to explain why).
However, alas, it is already obvious that you will not be full with one weapon. Although ... Who knows, if the money ceases to settle in the pockets of 0,5% of the population of Russia, maybe such a statement would be wrong. And, nevertheless, a highly specialized economy is not the best way for a country to exist, because it carries certain threats. Well, let's think about what else Russia can produce in order not to turn into a "republic of lead-steel bananas".
Let me take a little dip in the recent
history
. All of you, of course, know the jeep-all-terrain vehicle Geländewagen, Daimler-Benz auto concern, on which 5 years ago (now - to a lesser extent) so loved to drive the rich. There was a time when this bold experience of the concern made the whole enterprise hang in the balance - no one wanted to buy cars because of their high prices, even the Bundeswehr, the "native" for the Germans. And then, by the way, the Iranian Shah Mohammed Reza Pahlavi appeared, ordering 20 for thousands of these beautiful cars for his guard. True, the Shah then overthrew the Islamic Revolution, and he lived out his life in the United States, and the cars produced under the contract were not all bought out - the Islamists simply broke the contract. But! With his order, the shah literally saved the concern.
Why am I doing this? - And the fact that our so simple and inconspicuous "UAZ" in cross is NOT WORSE than Geländewagen! Of course, the durability and comfort of the cabin, to put it mildly, are inferior, so what prevents it from finalizing it ?! And who knows, you see, and there is a check on the Oise! And, considering that the prices for one and the other are simply not comparable, then, other things being equal, it is clear who will be given preference.
Do you know anything about Vitaly Zadorozhny from Dnepropetrovsk or Viktor Filonenko from Donetsk? - I report to you that these are people (note, pensioners) at home from the trash, in the truest sense of the word, who have assembled supercars! Why the hell are they still not invited to the positions of designers to revive the Russian car industry from once, since their hands and mind are not in demand in Ukraine ?! Why are we so inattentive to craftsmen ?! Yes, do not care if they do not have higher education (remember the same Kalashnikov, who assembled an unsurpassed machine gun without any university education).
Unfortunately, I don't remember and couldn't find on the Internet the name of yet another truly great autoconstructor from Ukraine, who worked at ZAZ and also collected a jeep at home, doing such "freaks" that no "Hammer" or "Gelendwagen" ever dreamed of! - For a moment, imagine that such a person is invited to the same VAZ, appointed chief designer for the production of a new model, his cars are put on stream. Of course, for his consent for ONE DAY, they apply for Russian citizenship, bringing a passport home, give a chic apartment as a gift (just as a gift for all eternity and no taxes!) And salary, well, let's say, 500 000 rubles / month (for a start). What do you want? "But all this is such a small thing!" After all, with the first cars that left the assembly line, it's not just the content of such a person that will pay off, but the whole AvtoVAZ! And we, you know, release the idiotic Lada Kalina !!! WHAT FOR...?
And we also have a wonderful SPM "Tiger", produced by GAZ. Why not make a civilian option for the same foreign rich? Why, in parallel with our armored personnel carriers, not to produce on their base cargo all-terrain vehicles for civilian needs (not individual samples, but continuous)?
I repeat, it is necessary to do what works well. And since we, the Russian people, can produce SUVs, they should be released. And to refuse from obviously not sold models. By the way, VAZ also had a good experience - "Niva". What prevents to modify it, make it sturdier and more convenient? Here you have an SUV for people living from paycheck to paycheck. And in no case do you need to open assembly plants in Russia (specifically for assembly) cars of foreign brands. It is necessary to have a full production cycle, otherwise independence can be forgotten.
I brought the car industry just as another example. We have very good experience in aircraft manufacturing (including for civil
aviation
).
And not only aircraft ... But why not hold the annual All-Russian competition of craftsmen and inventors? When our land is so rich with gifted people, it is necessary to USE it! Who knows, all of a sudden, and whole industries will open, in which we were considered "weak", but it turns out that they just didn't want to do it properly. Well, for example, there is a weaver, owning the secrets of Russian flax.
We put on stream - we will oust even Chinese "clothes" from the market. There is, well, let's say, a builder from a god whose houses will stand for 100, 200, 300 for years. Imagine that the winner in each industry will receive a "start in life", will become famous throughout the country, there will be a "new production" from scratch, his thoughts, his products will go down in history! By itself, with such a craft, such a person will provide himself, and children, and grandchildren. Here the state must really show incredible generosity !!!
But the true engine of the locomotive of our state is not intended to be everything listed above, but high technology and information technologies. The whole world has recognized that Russian hackers are the best, and we don't use it BEFORE PORN, CRIMINALLY! Answer the question, what do you need to produce tanks, airplanes or cars? - Huge factories, and a bunch of related enterprises that will provide the main production of raw materials and means of production, right? Now tell me, what will it take to write a computer program that is unparalleled in the world? Such that both the windows (Microsoft Windows) and Unix together with Linux flew into oblivion, sending Bill Gates and the current owners of the brainchild of Steve Jobs to beg for change in the New York gateway ?! - ONE COMPUTER !!! Well, let 10 computers, if you need to work on the new software, not 1, but 10 high-class programmers at the same time. Is this a factory?! ..
That's the beauty of modernity, that one product (if it is truly ingenious) is capable of feeding even one-sixth sushi. Are there really no 10 genius programmers in Kulibin and Lomonosov's homeland? Is our country not able to pay such people to begin with, say, 300 000 rubles / month (of course, on a normal 8-hour day, with all weekends and holidays) ?! When I shared my thoughts with friends, they told me that such creations have already been created, but they cannot conquer the market due to the "omnipotent" power of Microsoft and Apple. It is clear that they can not, because there is no support. And if there is, yes, not any, but in the face of a whole one sixth of all sushi ?!
Supposing, having released such software (which is very important, perceiving applications created for Microsoft and Apple, that is, our program will not have problems installing the same Skype or Office), Russia starts selling it to countries in Asia, Africa and Latin America. . There, consumers like everything, by "word of mouth" (good, enhanced by the Internet), these impressions are transmitted to users from Europe, and they already also want to switch from the "windows" to new software, which, among other things, is a mountain Much cheaper (so much so that you can safely buy a license, and not install the "pirated" version).
It is appropriate to recall about nano-technology, where Russian scientists are among the first. And again, if the proceeds from them go to replace the gold teeth in the mouth of the Turkmen Alabai Chubais - there will be no sense for the country ...
And about what in our country should be relevant to the person of work (no matter physical or mental), I will tell you next time.