Russian - probably the only people in the world, a large part of which is firmly in the habit of not responding to yourself as a people well. It is customary to compare the characteristic national features with the peculiarities of the neighbors, and not always in their own favor.
If we turn our eyes to the East, then we note what chastity and honoring of old men reign there, and how far we are from this with our depravity and ingratitude. If - to the West, then we cite as an example the purity of the streets and the perfection of democracy, while not neglecting to reproach ourselves with backwardness and lack of organization.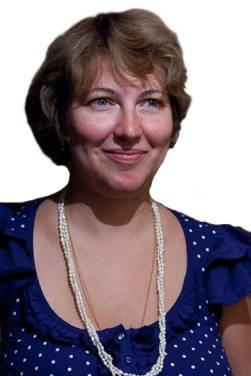 Some even see this as an act of humility: look at the dirt from which I came, how can I! There was even a whole such genre in the Orthodox-patriotic media of the 90-ies, and in some places it is still being encountered - a self-flaunting penitent. Its essence can be described as follows: we, Russians, have fallen into grave sins and have completely dropped, we drink vodka and have abortions, and therefore we are right if tomorrow pious Muslims, hardworking Chinese, valiant NATO troops, stress it, will occupy our cities and weigh and establish a proper, decent life there. And we will no longer be - well, yes, and they are themselves to blame, because of their sins.
Repentance is a very personal matter. This is when only you and God, and also a priest, who is only a witness, and a lectern with a cross and the Gospel. And you confess your sins in confession, make your conscience unburdening, and you do not complain to your near and dear ones and do not retell gossip about them. But about yourself - it is very close to the body, it is hard and painful, and here you have such a wonderful opportunity: it seems like repenting, and not about what exactly you have sinned. And some kind of movement happens, and at the same time you can not change your life.
You know, there are many such families, by the example of which you can see how the fifth commandment of God works - "Honor your father and your mother so that your days on earth will last". But, alas, more often these examples are negative. These are those families where the child grows up without a father - divorced or deceased - and the mother, executed on her former offense, allows you to talk about him either nothing or badly. That is, the closest person, the mother, constantly forces the child to commit a serious sin against his second closest person - the father. This gives rise to a serious conflict that the child cannot cope with.
It is those children from whom the offended mother "knocks out with her knee" agreeing with her opinion that "dad was bad", often become drug addicts, alcoholics, or players in their teens. All human life is rolling down the slope, and for only one reason - he blasphemed his father, committed Ham to sin. For justice, I note that the same rule also applies to the mother or other family members, only such cases are not common.
To blaspheme your people is much worse and harder for fate than to condemn your father. Suppose the child had a drunkard and a rowdy father, the son remembers the fights and scandals of his childhood in detail, and it's not so easy for him to forget and forgive all this. But in this case, you can "make life" with a hardworking and sober grandfather. Or a kind and cordial mother. Or with a reasonable and imperturbable uncle.
But in the case when you were forced to repeat the "Russian bad" several times, and you so happened that everyone is only Russian along all lines, then there is no support under your feet. Cursed all the ancestors to the seventh knee, no one to rely on, it remains only to fall into extreme longing and go hang himself. Well, or drink it in black, since you were recorded as descendants of drunks, and there is no other way out.
This terrible sin of hula against fathers is constantly laid on us, wrapped in bright wrappers, offered to be swallowed like a sweet candy. Say the magic words: "I want a hotel in a resort where Russians do not rest," and you will be comfortable and happy. Tell others: "Russians don't like and don't know how to work, so you have to import hard-working, hardy and undemanding migrants," and they will consider you an enlightened, tolerant person and accept them in a decent society. Say the pious: "All Russians should repent of the sin of the regicide day and night, blood on them and on their children," and you will become pleasant not only to the liberals and the left, but also to some right.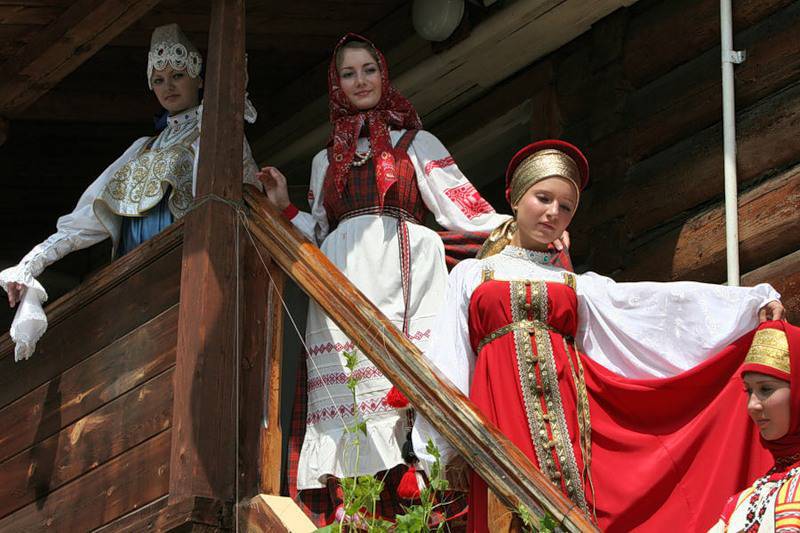 No, you will not be happy, as well as Ham and his descendants. Because, accustomed to blaspheme your people and your blood, you are destroying yourself, shaking the foundations of your being, and not someone else's. Even if you are not Russian by blood, but speak Russian and brought up in Russian culture, the consequences will be the same - engaging in constant self-suggestion on the topic of "unsuitability of Russians", you can convince yourself only of your own worthlessness and start a self-destruct program, which you can stop will be very, very difficult.
How can you stop destroying yourself? To do this, you need to learn to be grateful not only to the members of your small family - parents, spouse, children - but also as a big family to your whole people. And the Russian people even have something to be grateful for. At least for the fact that he managed to survive, and that is why you are now walking the earth. Survive wars, revolutions, the most difficult and tragic
historical
twists and turns and upheavals. Trust me, it was not an easy task in life.
Then the world around you will begin to slowly change. And, having arrived in the ancient city, you will begin to see a dirty alcoholic who has not fallen asleep on the bench and not painted female creatures in red jackboots, for example, a XVII century cathedral and a merchant's house with a front garden. The word "Russian" will stand in a completely different associative range - not "Russian drunkards", "Russian cattle" and "Russians ... hmm ... women of easy virtue", but "Russian heroes", "Russian culture", "beauty of Russian nature" and " Russian church".
Why is it important? Because Russian is you. And the image of Russian, developing from the smallest details in your head, is an image of yourself. This is your life force and support for further growth. It can be a blessing if you take it with gratitude to your ancestors, or a curse if you focus on their sins. Yes, Noah was actually drunk, only his different descendants treated it differently.