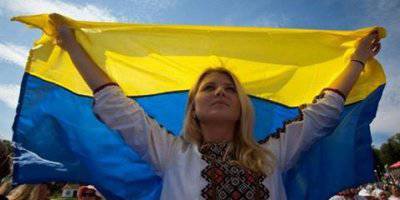 "During the years of independence of Ukraine, its population has decreased by 12 million people. That's more than the entire population of the Czech Republic," Andrei Novak, chairman of the Committee of Economists of Ukraine, told a press conference in Kiev 21 on August, a REGNUM correspondent in Kiev reports.
"Over the 22 of the year of independence, our population has decreased from the 52 million people to 46 due to the birth-to-death ratio. And according to the UN, there are still about 6 million Ukrainians earning abroad. In total, today we will not find more 40 million Ukrainians" - said Andrey Novak.
Recall that in June, the Minister of Youth and Sports, Ravil Safiullin, said that according to UN forecasts, if the current demographic situation persists in Ukraine, then in 50 years there will be only 12 million people living there. "The population of our country decreases annually by approximately 500 thousand. The life expectancy of Ukrainians, both men and women, is on average 10 years lower than in European countries. And when compared to Japan, the difference is 18-19 years" - Safiullin noted. According to the head of the Ministry of Sports, among the causes of high mortality in Ukraine is the consumption and promotion of alcohol and cigarettes.