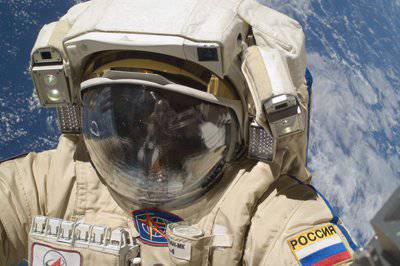 After the planned work in open space, the Russian cosmonauts Fedor Yurchikhin and Alexander Misurkin unfurled the flag of their country, before going inside the orbital station, this was broadcast on the Roskosmos website.
"Today is a holiday - the Day of the Russian flag. We congratulate all Russians. We must love and respect our flag, and then others will respect us, "said Yurchikhin, RIA reports.
News
».
The astronaut completed his speech with a triple "Hurray!".
After deploying the flag, the astronauts began preparations for entering the space station.
The Day of the National Flag of the Russian Federation is celebrated annually 22 August. On the occasion of the holiday on Thursday, the LDPR held a rally of many thousands on Bolotnaya Square, and Fair Russia organized a rally of retro cars along the Garden Ring. Young activists distributed in the capital 20 thousand ribbons with tricolor.
Recall the holiday is set on the basis of a presidential decree of 20 August 1994, "On the Day of the State Flag of the Russian Federation."
25 December 2000, President Vladimir Putin signed the federal constitutional law "On the State Flag of the Russian Federation". In accordance with the law, the State Flag of Russia is a rectangular panel of three equal-sized horizontal stripes: the top is white, the middle is blue, and the bottom is red. The ratio of the width of the flag to its length - 2: 3.
The national flag of Russia is raised permanently on the buildings of the presidential administration, the Federation Council, the State Duma, the Russian government, the Constitutional, Supreme and Supreme Arbitration Courts, the Prosecutor General's Office, the Investigation Committee, the Central Bank, the Accounts Chamber, the Ombudsman's Office .