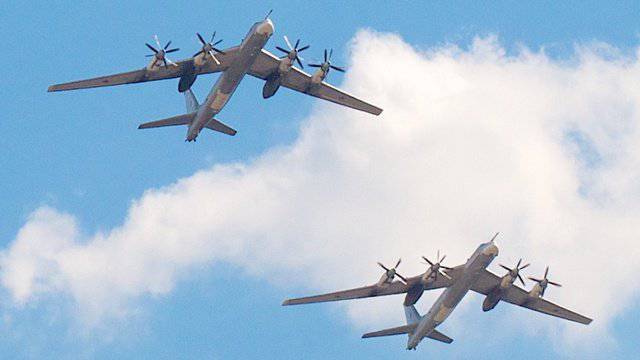 On Thursday, two Russian Air Force bombers invaded Japan's airspace in the Fukuoka Prefecture area (south of the country), the Kyodo news agency reported, citing a statement by the country's defense ministry.
The Japanese Ministry of Defense added that it had been ordered to lift into the air four F-2 fighters of national self-defense forces to intercept two Russian Air Force bombers, ITAR-TASS reports.
According to the ministry, two Russian Tu-95 bomber on 12: 09 local time (07.09 Moscow time) entered Japanese airspace northwest of Okinoshima Islands (Fukuoka prefecture). The aircraft of the Russian Federation left this zone in less than two minutes.
According to the Japanese Defense Ministry, this was the first violation of the country's airspace by Russian aircraft since February of this year.