Another initiative of Dmitry Medvedev, which he voiced while being the president of Russia, is "wrapped up" today. But what is it! .. Promille was returned, Skolkovo "hands are twisted", the hands of the clock and they want to put on winter and summer options again, and still pull hands to time zones, technical inspection and even "e-government". That's because bad luck. And here we are literally cutting the project "Global Education", which Dmitry Anatolyevich intended to promote to the masses.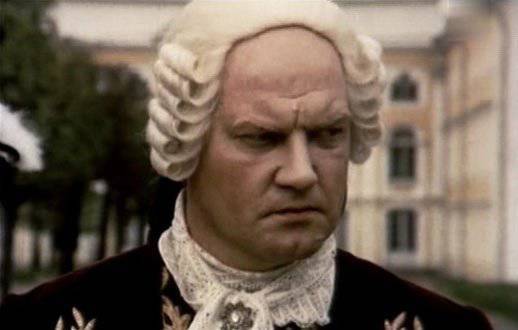 This is a project that was proposed by the president in 2010 year. It is worth recalling that it was Dmitry Medvedev who was in that position in Russia. The Global Education project intended to send the best Russian students to study at the best foreign universities. At the first stage, it was planned to send up to 3 thousands of Russian students to foreign high schools who could gain knowledge backed up by graduate or postgraduate studies in specialties connected with the management and development of modern business. In the autumn of 2011, such an initiative, as they say, took place in the government headed by Vladimir Putin at that time. Passed - this means that it was approved - once, and the money for the first stage in the amount of one and a half billion rubles was allocated - two. It only remained to find the very students who needed to be sent to foreign universities.
Either they were looking badly, or the best students hid so skillfully from the "search" commissions, but the fact remains: the program was launched so much and was not. The allocated money was decided to be spent on the development of Russian-language education abroad, and they said about the implementation of the Global Education project: let's wait for better times. These best times, according to the main ideologists of the program, came in July of this year. Why in July it is not entirely clear, but it was at this time that the program was again actively spoken about and sent to the presidential administration to be approved there and given a start to start implementation.
It turned out that the presidential administration of Russia is not eager to endorse the Global Education project. The letter to the program makers (and these people work at the Agency for Strategic Initiatives) stated that "Global Education" needs to be reworked, since the document does not spell out the mechanisms for attracting extrabudgetary investments, "does not reflect the functions and responsibilities of the program performer", and do modern Russia need regular managers if we have a clear shortage of engineers and scientists who are really engineers and scientists, and not those who simply carry such "crusts" in their pocket ...
It turns out that Vladimir Putin did not approve this time what approved 2011 of the year in the fall. Whether it was embarrassing that the program stalled then, or embarrassed something else - it's not clear, but it's clear that if Global Education starts its work, it's definitely not tomorrow or even tomorrow.
If we talk about the very idea of ​​teaching the best Russian students abroad at a budget expense, then this idea seems quite rational. After all, Russia has its own
historical
experience of how effective it can be to obtain foreign educational experience by representatives of talented Russian youth. And Mikhail Lomonosov in this sense is one of the examples, of which there really are not many, but very many.
However, initially, the idea expressed by Dmitry Medvedev was a weak point (by the way, it is noticeable that Dmitry Anatolyevich's idea is definitely a weak point ...), and the place is who and how will select students to be sent to study abroad, and for state money. Does it not turn out that the talented Russian students included in the program will be the children of ministers, governors, mayors and their advisers. Of course, the persons responsible for the preparation of the program will say that all this is speculation that the program was completely under vigilant control, and no rogues would have slipped into it. But after all, "Global Education" is far from the only program that is "vigilantly controlled". There are even more ambitious projects in which control is declared multi-stage (construction of Olympic facilities, for example), but this does not at all prevent certain individuals from using these programs solely for personal purposes (hello to Bilalov and Co.).
It is one thing to say that the program is written for the best Russian students, and it is quite another thing to choose such students for its realization, and not those who, by the will of fate and the order of the "father," were among the best of the best. Will the Agency provide strategic initiatives with such transparency? It would be desirable, of course, to believe that everything at ASI will turn out ...
By the way, representatives of this Agency today are openly wondering why the president did not trust them. In particular, one of the ASI members - Dmitry Peskov (not to be confused with the press secretary of Vladimir Putin) - states that he considers the words that Russia needs only engineers and scientists very strange today. According to Peskov from ASI, if a qualified engineer gets into the existing management system at an enterprise that has remained since the Soviet times, then its efficiency will be minimal. And so that it is maximal, just, they say, and you need the idea of ​​educating talented Russian youth abroad, to promote what ASI does. In general, every sandpiper praises its swamp ...
Well, on the one hand, it would seem that Peskov and rights are without a good organization of management today, either. But here we must not forget that we have not only "sovereign democracy", but also a "sovereign" business system. Will a young specialist who graduated from a post-graduate course at a relevant faculty of a foreign university in our "sovereign" business be able to build an effective, and even transparent job, in which production is up to par, and the manager receives in 3-5, and not in 30-50 times more payment for labor, rather than an ordinary employee. With such "transparency manners" for this certified specialist, we can have our wings cut off at once: here, they say, my dear, not any Frankfurt-am-Main; work "as it should" ...
First you have to clean up the inside of your internal business system, and for this 23-year-old boy or girl with beautiful diplomas is definitely not enough. Again, you have to apply an iron hand ... Fortunately, although Lomonosov's example somehow warms ... As well, by the way, the fact that Russia has enough of its educational institutions, where talented and experienced teachers work, who are able to train students, at least, not worse foreign "analogues" ...