The name "Kalashnikov" has long been turned into a real world brand. Today, under this famous name, not only the world's most reliable rifle is produced.
weapon
, but also garments, accessories, vodka and more. The trade mark "Kalashnikov" today comes to "Izhmash". About trademark registration information can be found at
http://www.tm-reg.ru/gde-zaregistrirovat-brend/
now.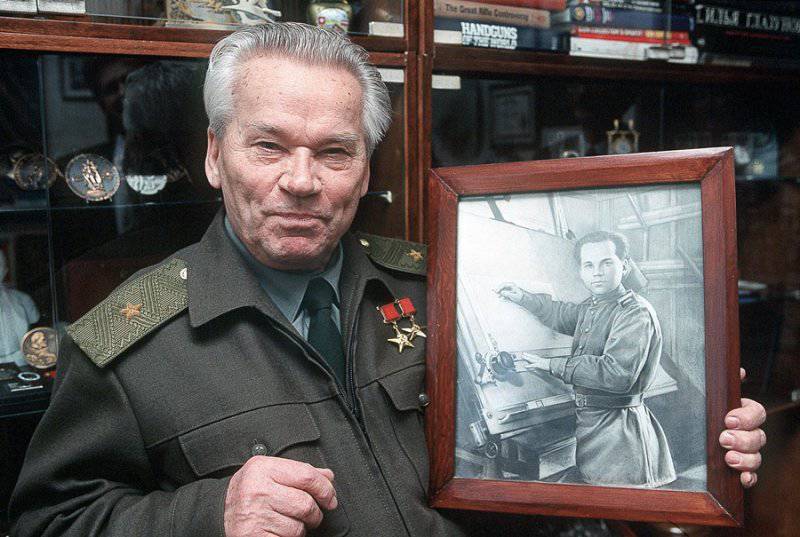 It is surprising that many, knowing about the existence of Kalashnikovs, do not suspect that the creator of this truly great weapon lives among us. Its creator is Mikhail Kalashnikov, who was born back in 1919 in Altai. Mikhail Timofeevich began the war in August 1941. At the same time, his position did not fit in with small arms. He was appointed commander
tank
. Two months later, Kalashnikov was seriously injured in the battles in the Bryansk region, after which he ended up in the hospital. We can say that it was this wound of a single person that turned the tide
stories
designing small arms.
Being in a hospital bed, Mikhail Timofeevich, began to think about how to create an effective and unpretentious in the use of individual weapons for a fighter. At the same time, Mikhail Timofeevich likes to say that without the advice of a paratrooper who managed to work in one of the research institutes, the famous machine gun would never have come to light.
The first infantry of Kalashnikov was born as early as 1944, when Mikhail Timofeevich was barely 25 years old. This brainchild is a self-loading carbine, which, however, did not go into the mass series. But it was this carbine that became the prototype of the famous AK-47, which Kalashnikov created in the form of drawings at the turn of 1943 and 1944. In the 1947, the new machine is being put into service, and by 1949, its release has already amounted to 1500 units. However, this was only the beginning. Every year the pace of production of unique weapons grew, the army replenished with effective means of shooting against the enemy.
On the basis of his contribution to the military industry of the country, Mikhail Timofeevich in 1971 receives the title of Doctor of Technical Sciences. Today, Mikhail Kalashnikov is a real living legend. His name has become associated with unsurpassed quality, which would be worth paying attention to today's designers.