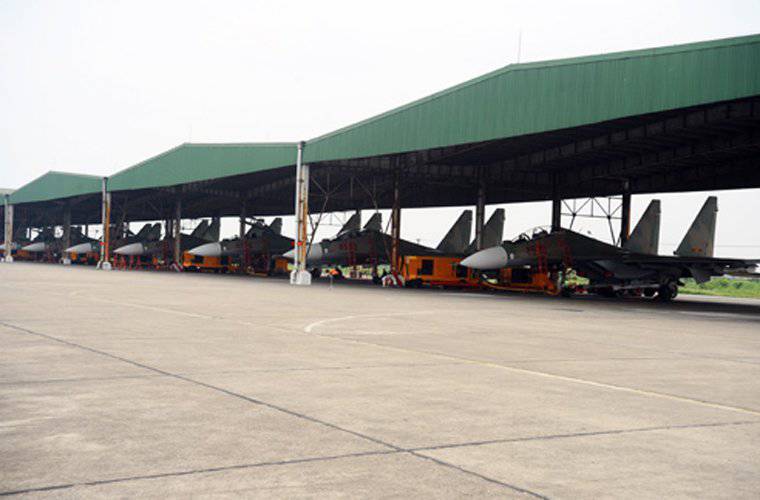 Su-30MK2 fighters from the 923rd Fighter Aviation Regiment 371st
aviation
Air Force and Air Defense divisions of Vietnam. Aircraft delivery 2012. Thanh Hoa, March 2013 (c) kienthuc.net.vn
As reported by 20 August 2013, the agency Interfax-AVN, Russia will supply the 12 Su-30MK2 multi-role fighter jets to Vietnam. This was reported to Interfax-AVN on Tuesday by a military diplomatic source.
"The contract for the supply of Su-12MK30 fighters to Vietnam 2 was signed last week. It provides for the supply of not only aircraft, but also technical equipment," said the agency interlocutor. He recalled that this is the third contract for Sukhoi fighters. The two previous eight and twelve aircraft were successfully completed [in fact, the 2004 fighter Su-24MX30 - bmpd was already delivered to Vietnam from 2 of the year].
The aircraft will be delivered under a new contract in three batches of four cars in 2014-2015, "the agency's source said. He declined to name the contract, citing the fact that this is a commercial secret. According to experts, the cost of this contract is at least 600 million Doll.
Rosoboronexport and Sukhoi did not comment on the signing of a new arms contract with Vietnam, but noted that this country is an important partner of Russia in the MTC area.